How it all began..
Three computer engineers Thanawat Malabuppa, Vachara Nivataphand, and Wirod Supadul saw potential growth in the e-commerce market, and started Priceza together in 2010. Today, Priceza is the leading price-comparison platform in six Southeast Asian countries, and #1 price-comparison website in Thailand.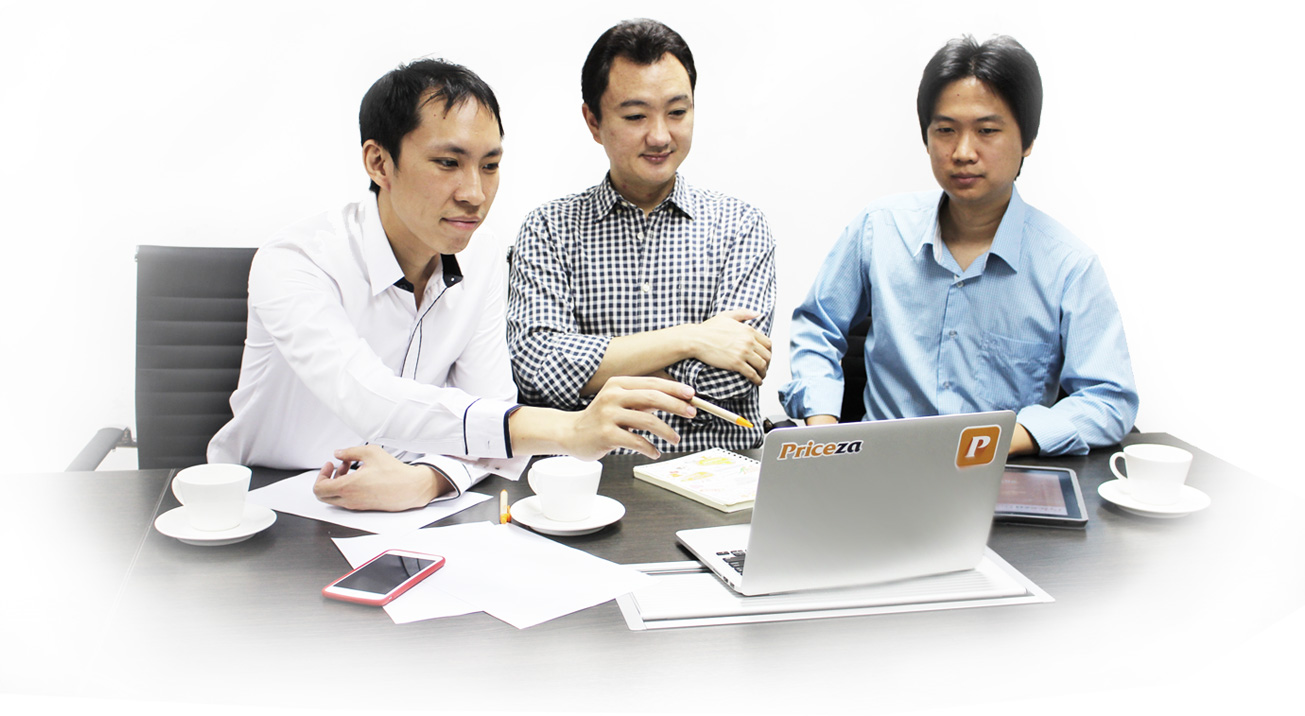 About
Priceza is a Thailand-based price-comparison website company founded in 2010 by computer science engineers, Thanawat Malabuppa, Vachara Nivataphand, and Wirod Supadul. Since then, the company expanded and launched in five countries in the South-East Asia including Indonesia, Singapore, Malaysia, Philippines and Vietnam. Priceza has more than 5.2 million active users each month visiting the desktop website and the mobile app to hunt for competitive prices. It is currently the number one website in Thailand for price-comparison. Priceza is changing the conventions of online shopping, while helping hundreds of merchants increase traffic and revenue by redirecting quality traffic to their websites. Priceza is backed by Cyberagent Ventures, the leading global investor in online businesses.
"At Priceza, we strive to create innovative solution to help users make smarter shopping decisions."
Our Mission
Priceza wants to help consumers across Southeast Asia make smarter shopping decisions by being the one-stop shopping website. Not only that users will enjoy price-comparison service, but also gaining useful information which results in consumers making right purchasing decisions.