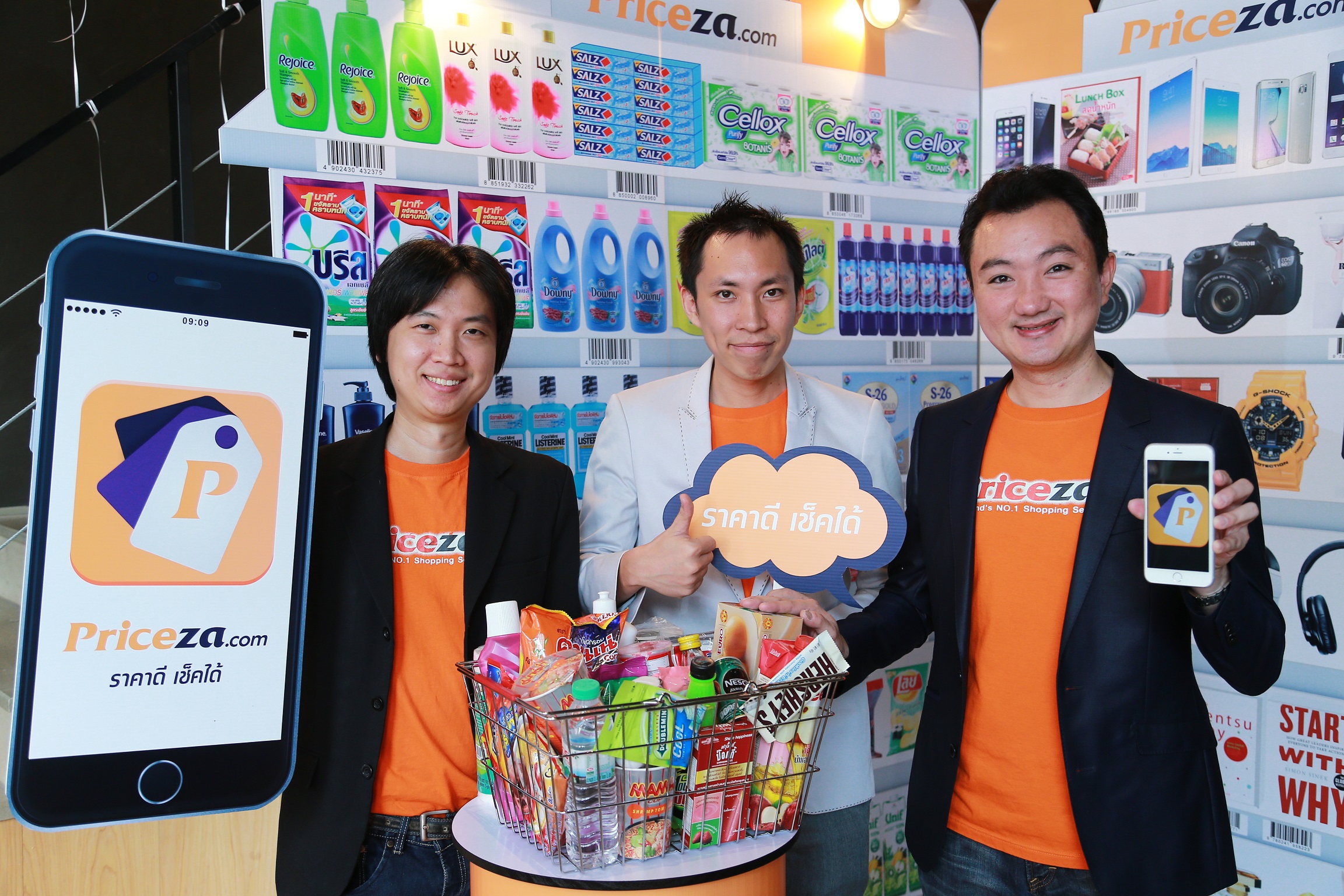 Bangkok, 2 November 2015 – Priceza, owner and operator of Thailand's number-one price comparison shopping website Priceza.com, revealed a trend of consistent growth throughout 2014 across a wide range of product categories. To further strengthen the brand, Priceza is launching an online marketing strategy titled "Don't rush… Get the best price. Check Priceza.com" to urge shoppers to compare prices on Priceza.com prior to any purchase, while a mobile application has been released as a response to the growing interest in mobile shopping.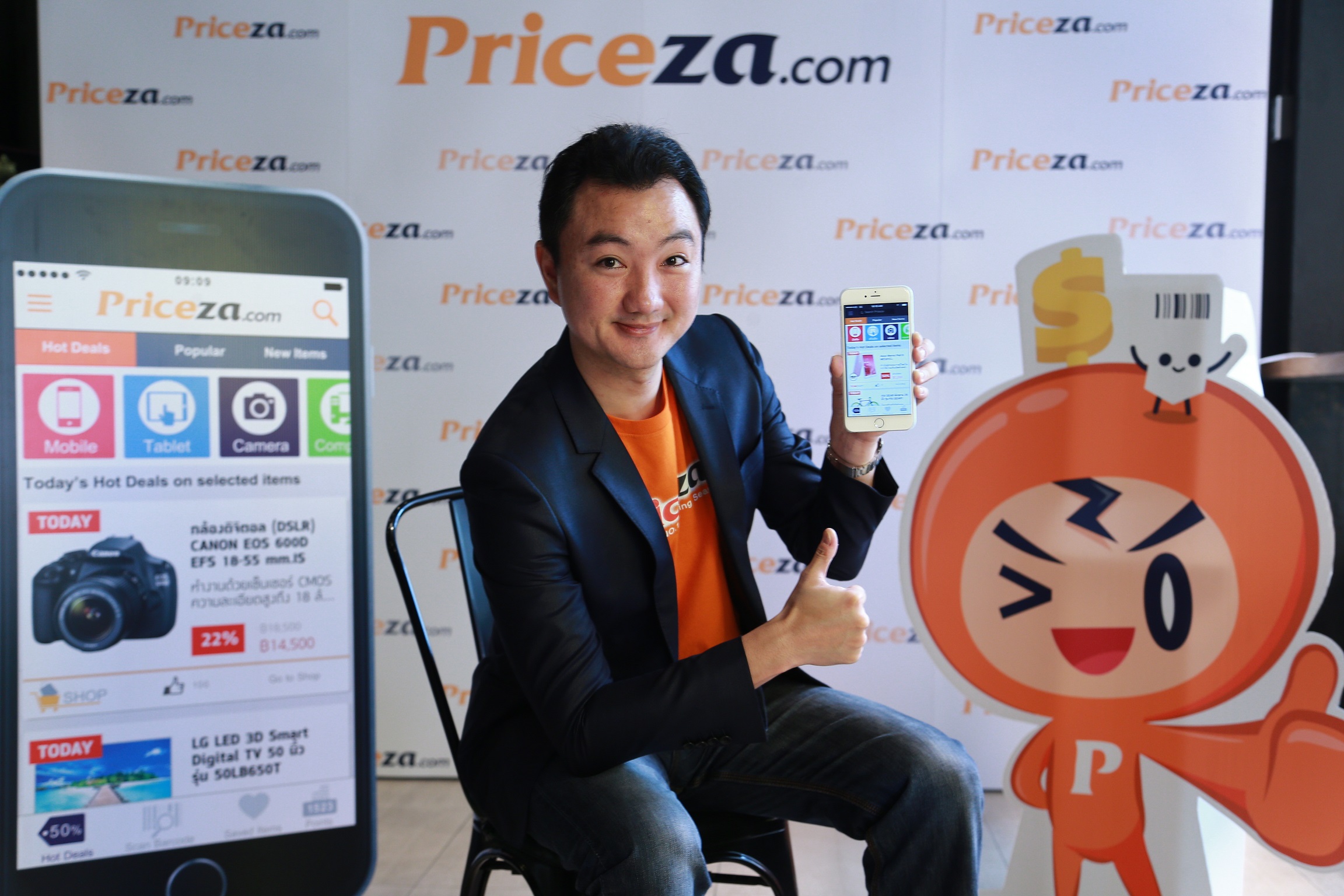 Thanawat Malabuppa, Chief Executive Officer and co-founder of Priceza Ltd., said, "This year, we have recorded more than 100% growth in our user base, while the number of online storefronts has been increasing at great pace. These factors have driven online shoppers in Thailand to seek out ways to compare prices before making their purchasing decision.
"Today, the Pricezawebsite welcomes over 7 million monthly visitors from all the territories we operate in. In Thailand alone, Priceza facilitates over 500 million baht in monthly online purchases. Our user base has a male-female ratio of 48-52% and largely fall between 18 and 34 years of age. The most popular product category among our male users is IT/electronics, while women lean towards fashion and beauty products.

Furthermore, Google's research into online shopping in Thailand shows that Thai shoppers rank highest when it comes to using the web to assist in their purchasing decisions in the aspect of price comparison, product & specification comparison. Our own data, meanwhile, underlines reasonable pricing and retailer trustworthiness as the top factors in the decision process."
In 2015, Priceza is raising brand awareness among target consumers through a new online media strategy that will roll out in November – including video and banner ads and regular promotional content on various online channels, all of which will take advantage of the medium's exceptional reach, measurability, and return on investment. Complementing the Priceza Thailand Facebook page, which now has over 260,000 followers,and membership base of over 500,000 users the new strategy will feature memorable taglines that lead consumers to recognizePriceza as the best price comparison and shopping tool as per its "Get the best price" slogan.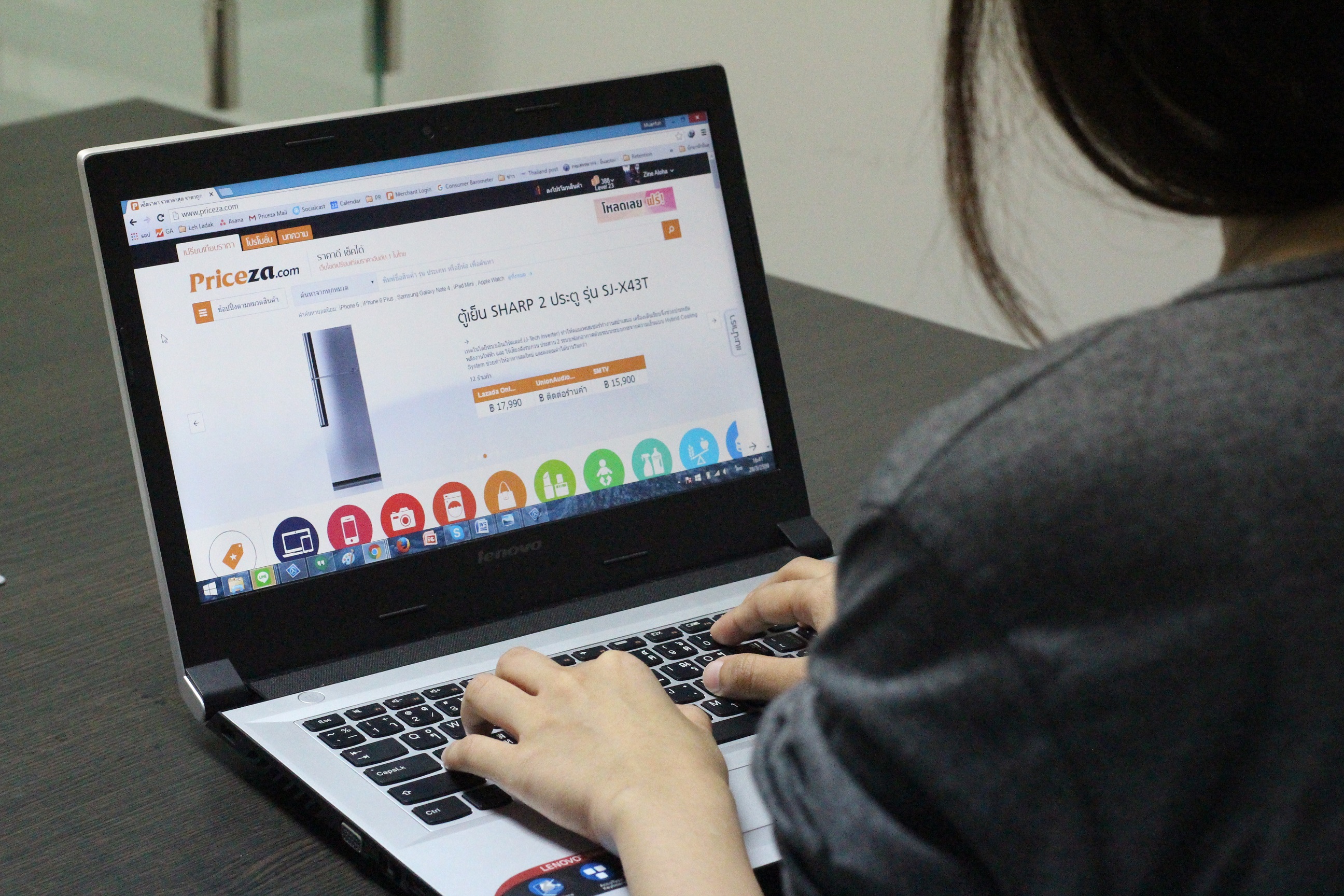 "While there are over 7 million shoppers using Priceza in each month, many consumers have yet to understand the true nature of our service. For instance, some believe that Priceza is an online retailer," said Thanawat of the new communication strategy. "We have developed this campaign to clarify our image and positioning. Our goal is to increase the Priceza user base by over 100% in the coming year and boost online retail facilitation to over 1 billion baht per month.
In response to the popularity of smartphones as consumers' primary tool in communication, information lookups, and online shopping, Priceza is building upon its excellence with the launch of the Priceza app, which allows consumers to compare product prices anywhere, anytime. The app has already surpassed 150,000 downloads and is expected to hit 1 million by the end of the year.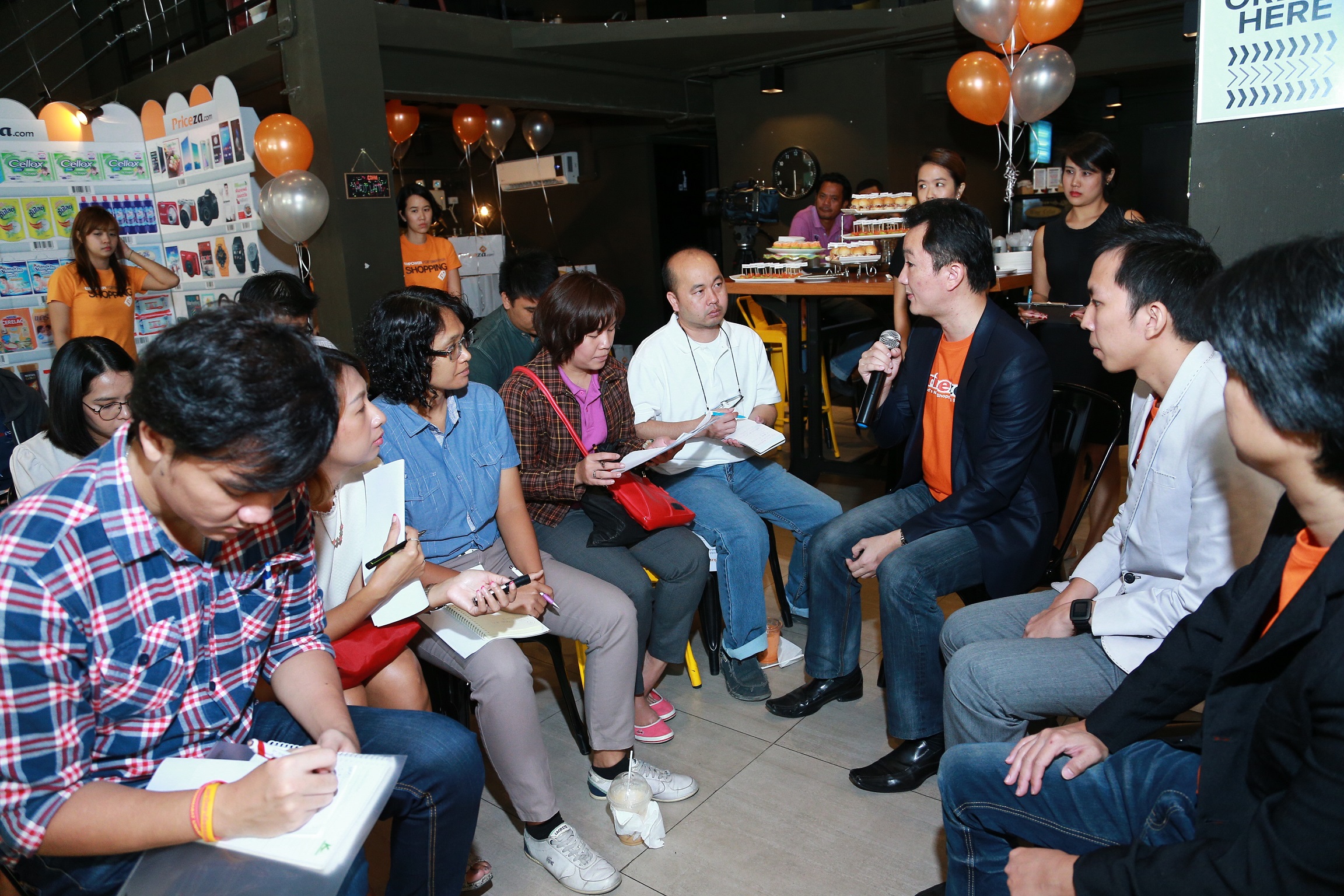 "Our dedication to give Priceza excellent product variety, security, and ease of use will help us maintain the position of Thailand's number-one price comparison shoppinh website. Moreover, I believe Priceza will play a key role in influencing retailers to offer good prices and promotional deals. Our efforts have led to the creation of a new retail ecosystem where customers are empowered by information and stand on equal ground with the sellers. Priceza provides a 'guarantee' that verifies if the deals on offer from various retailers are as good as they seem to be, and we are fully determined to continue developing this ecosystem for users," concluded Thanawat.
About Priceza
Priceza is a Thailand-based price-comparison website company founded in 2010 by computer science engineers, Thanawat Malabuppa, VacharaNivataphand, and WirodSupadul.
Since then, the company expanded and launched in five additional countries in South-East Asia including Indonesia, Singapore, Malaysia, Philippines and Vietnam. Priceza has more than 7 million active users each month visiting the website and the mobile app to hunt for competitive prices. It is currently the number one website in Thailand for pricecomparison.
Priceza is changing the conventions of online shopping, while helping hundreds of merchants increase traffic and revenue by redirecting quality traffic to their websites. Priceza is backed by CyberAgent Ventures, the leading global investor in online business.