Founding and running a startup business is inarguably one of the toughest jobs to do. On one hand, you are facing competition from already established players who are more likely to have much deeper pockets than you, on the other hand, you constantly have to handle the growing pangs by multi-tasking and fast hiring. No wonder, only a handful of startups succeed in the long run, while others perish.
So, what makes a startup tick? If you look at the journey of successful startups, you'll see it's all about persistence, hard work and a thorough understanding of consumer phycology. Here are the top 5 qualities of a successful startup that you need to harness now!
Innovation & Hustle:
When it comes to a startup business, innovation and hustle are the keys to success. From formulating a disruptive business idea till running your business on a bootstrap budget, you need innovation in every step of your startup journey. But, innovative ideas alone don't win the game. Hustling fearlessly in face of adversity is one of the tell-a-tale sign of a successful business.
The success story of Airbnb is the perfect example of how innovation and hustle can lay the cornerstones of a startup.
The today's multibillion-dollar peer-to-peer accommodation renting business started when Brian Chesky and Joe Gebbia found themselves struggling with the rent of their San Francisco apartment in 2007. To make ends meets they decided to convert their loft into lodging space and rent it. Being the innovative duo, they are, they decided to put up a website for the purpose. Soon the idea caught on and they started receiving e-mails enquiring for similar accommodations is various other locations. Although innovation gave birth to the business idea that disrupted the hospitality industry across the world, soon the cost of funding the business became huge. And in the summer of 2008, it became imperative for Airbnb to raise money. Here, pure and unabashed hustle came to the rescue! Chesky and Gebbia bought tons of cereal and designed special election edition cereal boxes. They released the cereal boxes under the names of Obama O's and Cap'n McCain's for $40 each. They started selling these cereal boxes in convention parties and raised approximately $30K by selling 500 boxes of each cereal.
So, if you are running a startup and struggling for funds, don't give up! Simply look for some innovative ways and hustle forward.
Focus on Quality:
Why do people try something new and stick to it? Because of superior quality! And this is why stringent quality control is one of the crucial components of a successful startup. The products or a business model will not be perfect to start with, but successful startups make it a habit to constantly improve on the quality and fix even the smallest of the problems.
A Forbes feature about the founders of Dropbox reveals how committed the founding duo Houston and Ferdowsi were towards improving the quality of their product. In the feature reports that Ferdowsi was so obsessed with quality that Houston once had to track down a copy of Windows XP from Sweden. As crazy as it may sound, the Windows XP had some unique coding quirks which were stalling Dropbox slightly.
Dropbox is not alone here. All successful startups value the quality of their products and the satisfaction of their customers above everything else.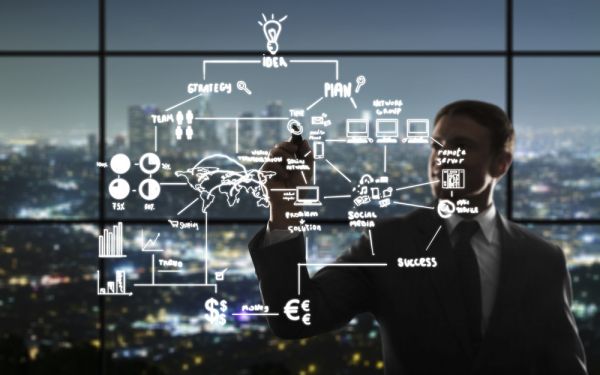 Change the Business Model for Better:
Many startups have an ideal business process in mind when they commence. More often than not, they model their business process after hugely successful businesses operating in the same industry. It's really great when it works out, but the trouble comes when it does not. Successful startups don't hesitate to accept the shortcomings of their process and are not afraid to change for the better. In fact, they analyze, sought out experts and find out why their business process is not working. They make it a habit to look closely into the way their business is conducted and actively search for ways to make it more user-friendly and profit making.
The Southeast Asian eCommerce giant Lazada is a great example here. When Lazada started out, they followed the same business model as Amazon. From warehousing to logistics, they wanted to carry out everything on their own. But, Southeast Asian eCommerce infrastructure is way different than that of the matured markets Amazon operates in. But when the company realized the difference they swiftly changed their model to involve local partners for facilitating various segments of their business process.
Fill a Niche:
Niches are interesting concepts really! They are the little nooks and corners within an industry that often gets overlooked by mainstream players. Successful startups make it a point to find these niches and often create these niches.
One of the greatest advantages of tapping into a niche is that you have a well-defined and relatively smaller target audience to impress. The amazing thing is, when done right, this small section of the target audience often turns into brand advocates and create a snowball effect.
Snapchat is the perfect example here. There are many instant messaging apps, there are many social media sites. But, Snapchat created a niche where all that you share gets deleted after a time. They targeted the product towards younger generations and made the interface interactive. The best thing? No matter what you share, it'll not be forever.
Don't be Afraid to Go Cross-border:
Uber launched its first cab in July 2010 in San Francisco. And the company went international (to Paris, France) in December 2011. The rapid growth of the company is a living testament of how cross-border can be a great way of scaling your startup.
Here, one must be sure about the product-market fit. In the case of Uber, hauling a ride on a busy street is as difficult in San Francisco as in Paris and as in any other major city. So, the product-market fit for Uber is virtually great for any metropolitan city with citizens having moderate spending power. Thus, the expansion resulted in great success.
Most successful startups are not afraid to go cross-border when the market is right. Going international gives you a wider market and a thus better chance of success.
Last Words
Running a startup and making it a success is difficult, but so is most everything worthwhile. While discipline and diligence are required to make your startup take off, these above points are crucial if you want to make it a success. So, follow these points and have fun on your startup journey!