Jakarta, November 16, 2016 – Priceza Promotes E-Commerce in Indonesia: Joins The FBO 2016
Priceza Indonesia, one of the largest shopping search engines of the country has joined the "Festival Belanja Online", popularly known as FBO opening press conference today. Just like the previous year, this time too Priceza.co.id would be taking part in the highly popular online shopping festival with lucrative deals and irresistible offers.
The press conference announced the commencement date of Festival Belanja Online and was attended by several renowned personalities from leading online shops. Reni Minarti, Business Development Manager, Priceza Indonesia attended the press conference on behalf of the Southeast Asian shopping search engine.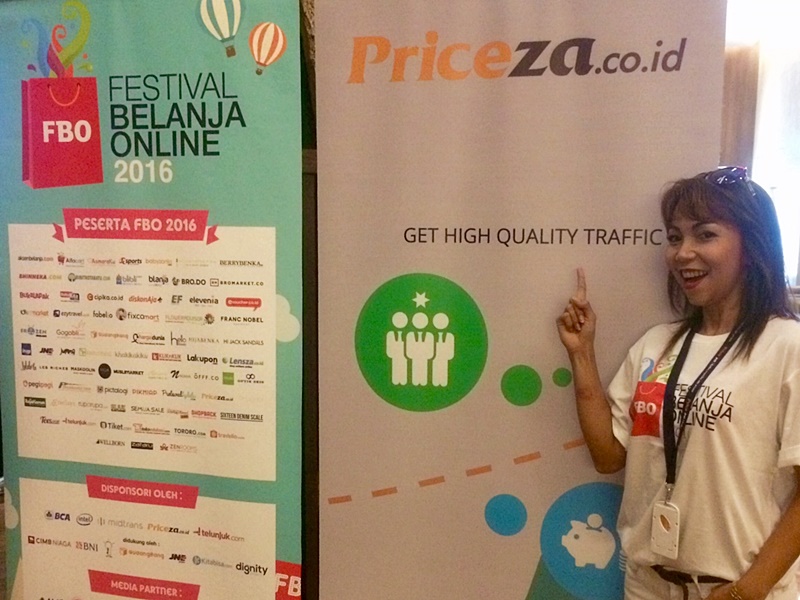 During the event, Mohammed Arif, Committee Chairman of Festival Belanja Online 2016 said, "Our target is to hold this nationwide Online Shopping Festival to invite and involve all major active e-Commerce players of Indonesia. FBO is jointly introduced to the public with the object to showcase that shopping online is easy, safe and convenient."
The "Festival Belanja Online" will start from 25th November and will last till 30th November, 2016. Apart from Priceza Indonesia, over 70 highly popular online shops are joining this amazing shopping festive this year. During the festival, the online shops will offer unique deals and rewarding discounts to the shoppers. Offering "extra promotion" on almost every kind of goodies, discounts as high as 90% can be availed by online shoppers.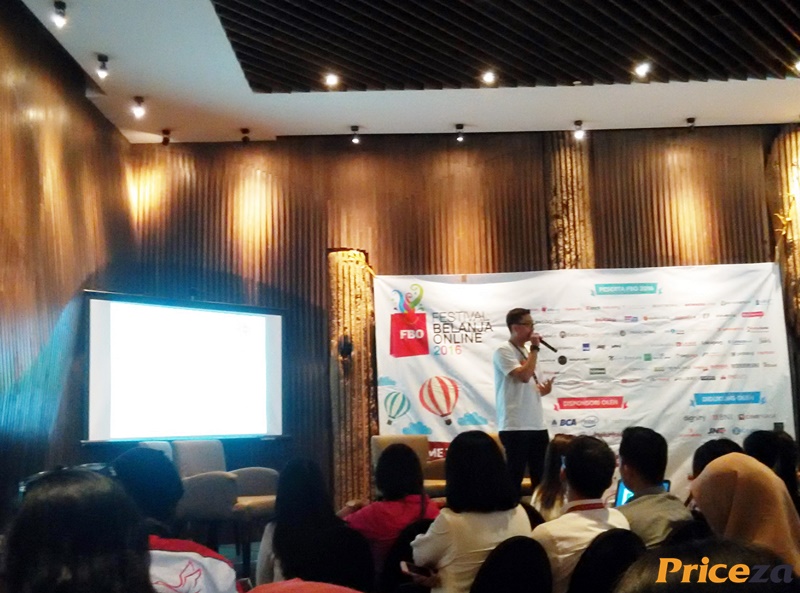 Various categories of online shops such as Marketplace, Electronics, Home & Living, Groceries, Fashion and Travel are participating in FBO this year. As a special attraction, the FBO authorities have introduced a unique coupon code "FBOKUPON16" this year. Buyers can use this coupon code on all the e-commerce sites participating on this festival and get awesome flash sale discounts.
"Priceza, being a shopping search engine is participating in FBO this year with the objective of supporting the growth of e-commerce in Indonesia. We aim at strengthening the entire e-commerce ecosystem in the country by directing quality traffic to the online stores, while helping buyers make informed shopping decision", mentioned Reni Minarti, Business Development Manager, Priceza Indonesia.
The five day long online shopping festival has become a much awaited event for all shopping enthusiasts in the country. On one hand, the "Festival Belanja Online" contributes highly towards the growth of e-commerce in the country, while on the other hand, it offers much value to the shoppers by offering amazingly pocket friendly deals and discounts. With the whole country awaiting to jump into the shopping frenzy before the year-end festive season, FBO 2016 is expected to rise awareness about online shopping in Indonesia, where e-commerce market is still in its formative years.