Indonesia, November 25th, 2016 – Priceza Launches Facebook Selfie Contest: Winners to Receive E-Vouchers for FBO
Priceza, the leading shopping search engine in Indonesia, opened their 'Facebook Selfie Contest' today with much fan fair. The campaign urges Priceza users to take a selfie with Priceza app or desktop website and upload it on Priceza Indonesia Facebook Page.
While taking a selfie with Priceza website or application is one way to participate in the contest, one can also click a selfie holding a 'I love Priceza' sign. The winners in the contest would receive awesome discount coupons and e-vouchers from leading online retailers such as Alfacart or Binneka.
Winners can redeem these coupons and vouchers during the widely popular Festival Belanja Online, popularly known as FBO 2016 which has started from 25th November, 2016.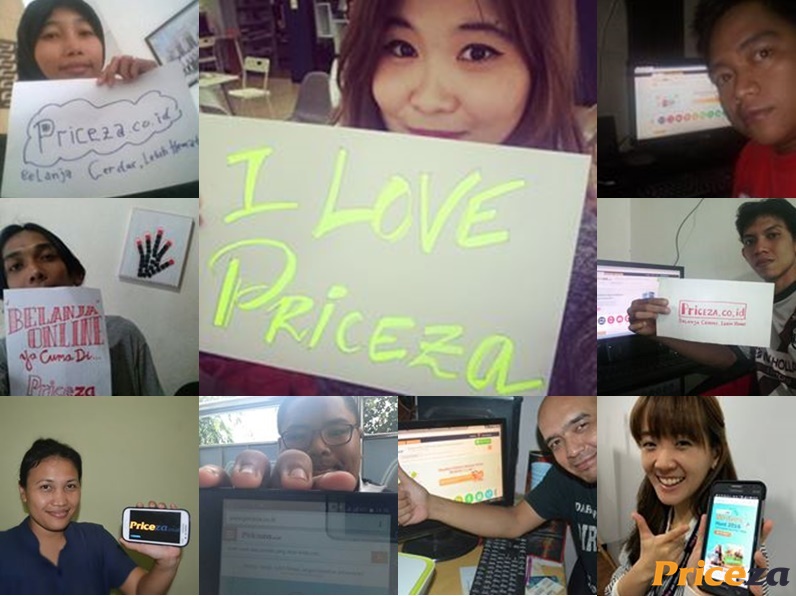 "We have started this selfie contest to promote better engagement with our client base and also to have some fun with them. Today, selfies are highly popular, and with this contest our users can get some amazing offers in terms of discount coupons and e-vouchers by doing what they like best, clicking selfies", said Priceza Marketing Team.
Festival Belanja Online is one of the most popular online shopping festivals in Indonesia. Almost all large and medium online shops offer lucrative discounts and deals during this time, creating a nation-wide online shopping frenzy.
With the 'Facebook Selfie Contest' Priceza aims at making the FBO 2016 even more interactive and fun! The popular shopping search engine will give out 120 e-vouchers to the winners of the selfie contest. While more and more users are participating in the fun contest, Priceza will choose the owners randomly. Priceza aims at making the Festival Belanja Online 2016 even more fun and rewarding for the shoppers with this fun selfie contest.