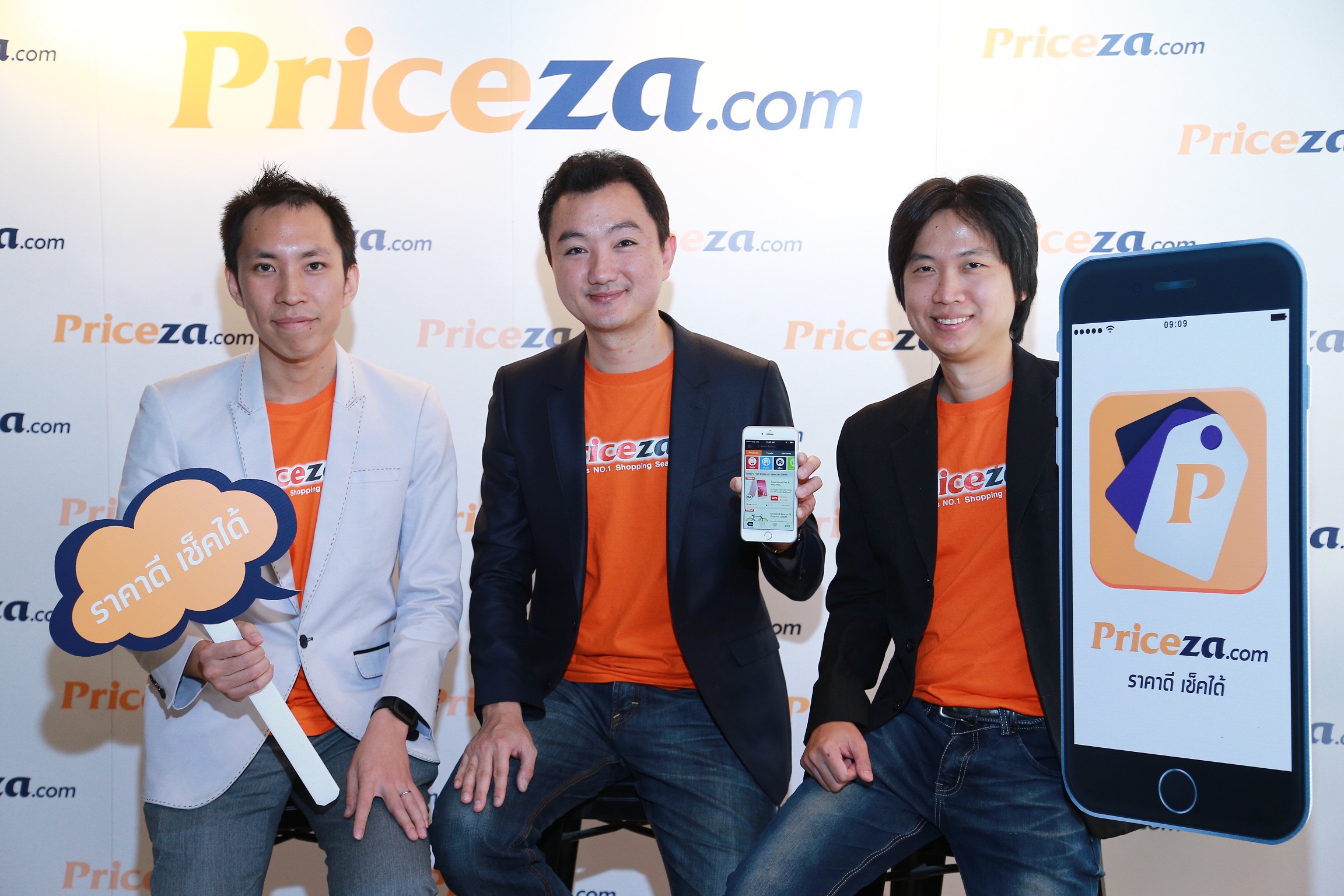 Bangkok, 28 March 2016 – Priceza, a leading price comparison service for shoppers in Thailand and five other ASEAN markets, has revealed five key trends that will dictate the direction of the Thai e-commerce market throughout 2016 and urged businessed to quickly take action in response to these changes.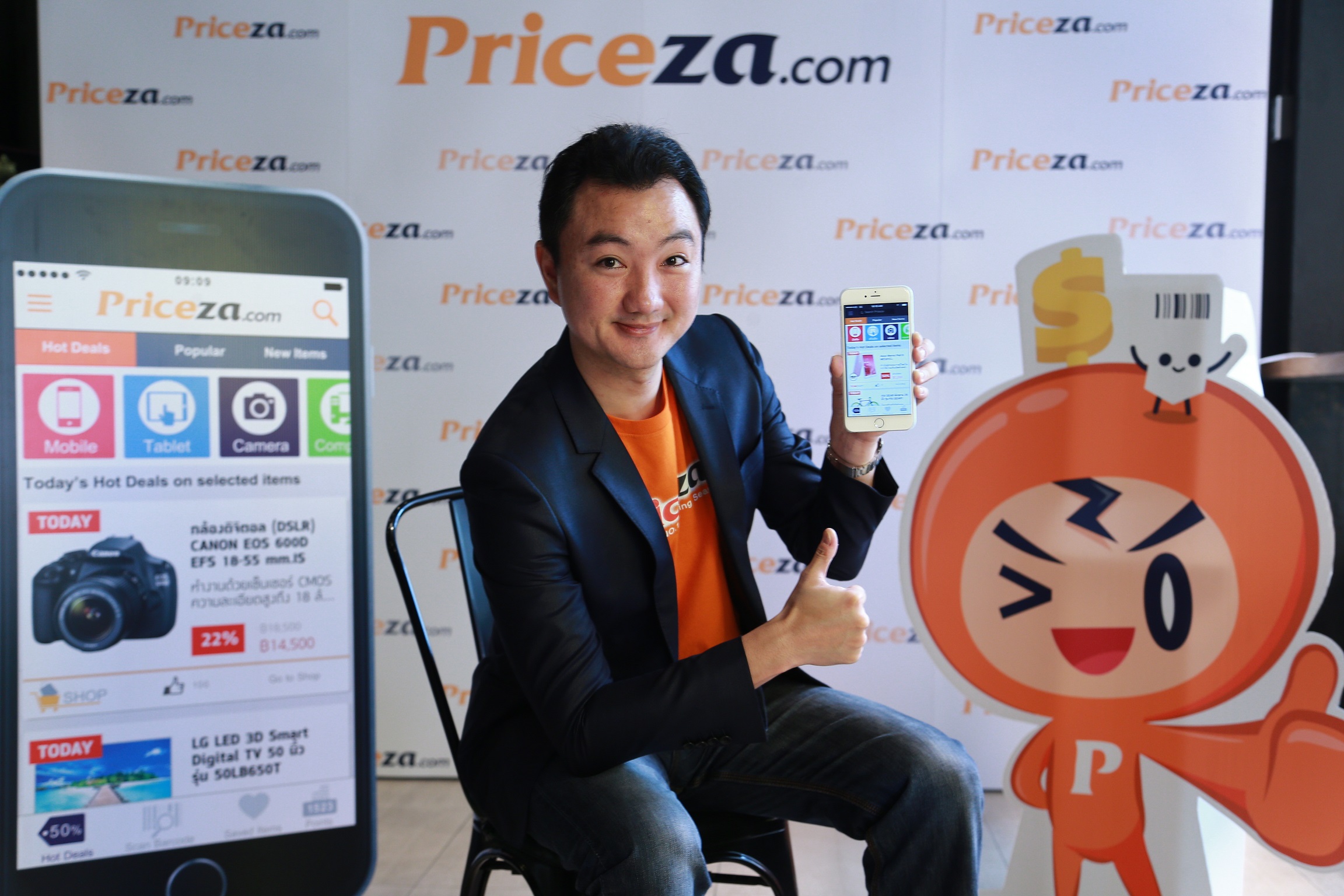 "Today, it is almost completely unnecessary to say that the business world is driven by technology," said Thanawat Malabuppa, Chief Executive Officer and co-founder of Priceza.
However, many businesses remain unable to take full advantage of the opportunities on offer – especially in the online retail sector, where businesses have to remain in near-constant motion to keep track of various trends – both on the consumer front and the movements of various brands.
"Awareness of these trends alone cannot drive a bsiness to success. To emerge as a winner in this e-commerce landscape, your business must be driven by a strategy that allows for quick, direct response without losing sight of long-term objectives," Thanawat added.
The five top trends in Thailand's e-commerce market for 2016 include :
1. "Brand.com" – Direct outreach from brands to customers
The ever-expanding number of Internet users and the growing influence of social media on everyday life have inspired brands to begin approaching customers directly by various means – ranging from advertisements that skip the middle man to new ways to sell and deliver products to customers.
Having already established that direct contact, e-commerce businesses need to make the best use of their existing customer database to maintain an edge over newfound competition. Adjustments can be made to marketing strategies to reflect specific trends among current customers, while service and communication activities can be expanded to cover new channels or approaches that allow for more accessible or personalized interactions.
Furthermore, independent e-commerce operators can choose to turn their advantage in pricing flexibility over official brand channels into an asset.
2. Erasing the boundary between offline and online worlds
On top of the brand owners, major retailers in the offline world – including big-name malls – are also shifting over to the online space in search of new growth opportunities. Given that Thailand boasts 41 times more website visitors than mall shoppers, it is no surprise that the retail sector is moving in this direction in an attempt to capture market share in the online channel.
While these retail juggernauts will certainly tower over general e-commerce businesses in everything from product selection and marketing budget to customer database size, smaller businesses can respond to this trend by establishing themselves as the "guru" in their particular sectors of expertise. This can be accomplished through product recommendations or feature highlights – delivered in a way that sets up your business as an active figure in the market or community. Ultimately, this can set you apart from general retailers and turn your business into an accessible, personable channel that provides far more than just a place to make purchases.
channel that provides far more than just a place to make purchases.
3. No more borders with "Silk Road 2.0"
Internet access and mobile broadband networks brought down barriers to information access, and now it is the barrier to commercial transactions that is in line for the fall – starting with how we spend our money in everyday life.
Today, a Thai shopper who spends 100 baht will only dedicate 0.50 baht towards online purchases. While this sounds like a minuscule portion, Thailand's e-commerce market is already valued at 42 billion baht and still possesses plenty of growth potential. A glance at more developed markets would reveal e-commerce sectors that account for as high as 10% of total consumer spending, and it is safe to say that online retail represents a golden commercial opportunity not unlike the Silk Road's role in igniting China's economic glory in ancient times.
In terms of modern trade boundaries, e-commerce offers businesses an easier way to gain a foothold in overseas markets. However, our local market here in Thailand must also prepare for the arrival of international e-commerce players – especially leading companies from China like JD, Alibaba or Lightinthebox, who have all set their sights on the ASEAN region.
Today, many Thai e-commerce businesses have turned this situation into new opportunities by using these international e-commerce players as potential sources of new products to feed into the market. In many cases, this has led to the formation of tight-knit communities based on quality or high-value products that cannot be found from any other source.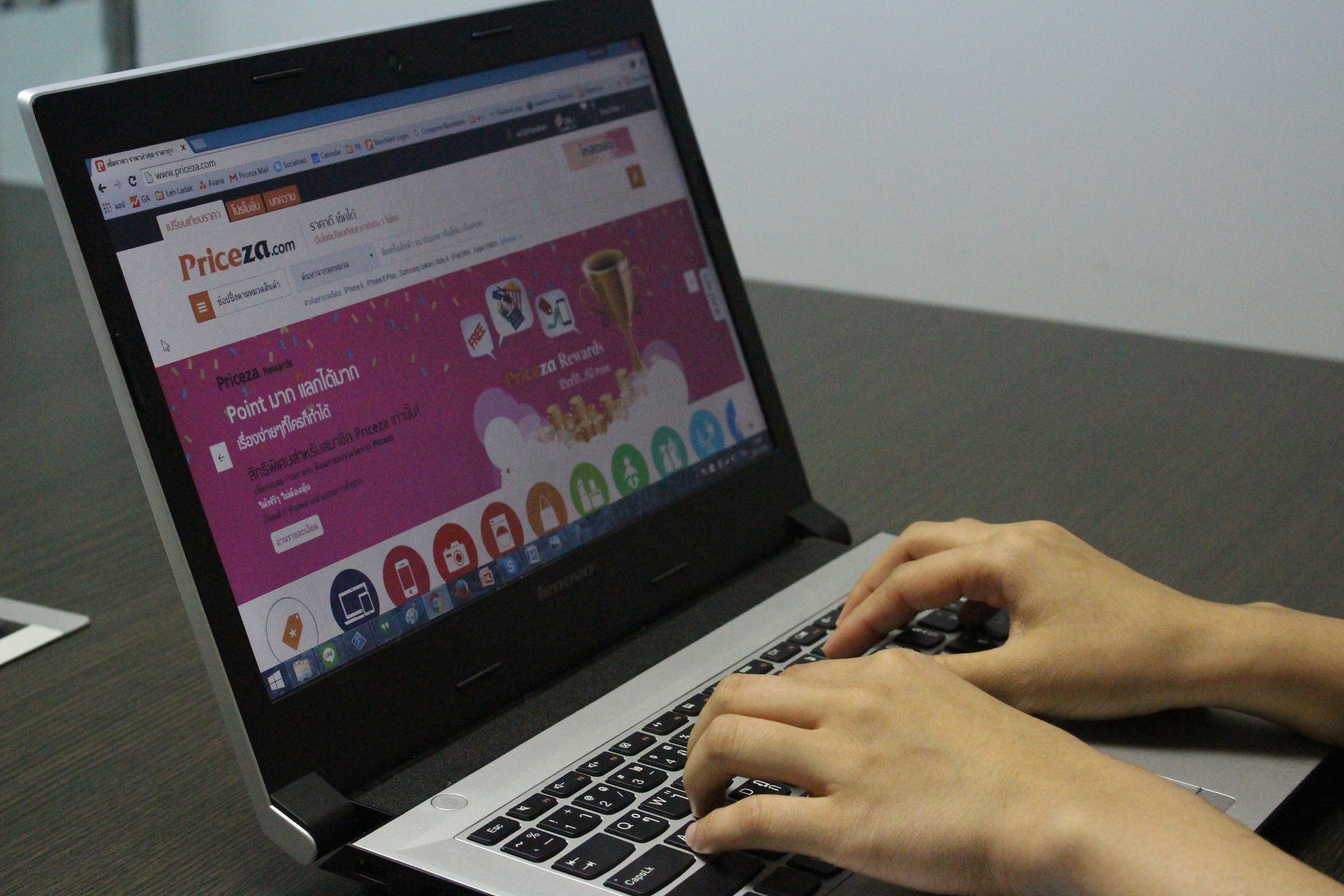 4. Capturing customer attention in the era of content
Few things can eclipse the impact of point-of-sale information when it comes to purchasing decisions. For e-commerce businesses,  storefront content can be the decisive factor that serves as the digital equivalent of a brick-and-mortar salesperson.
In addition to plain text and advertisements, e-commerce businesses can light up the shopping experience by using interesting ways to present content – from informative blogs with stories of actual product usage experience to full video reviews. The addition of interactive content or activities – such as the ability to submit reviews or polls to choose the next discounted item – can also work wonders on customer attachment.
5. Be where your customers are
Stop for a moment and think about the many channels you consume information from in each day. The odds are that the final tally will be too big to count with your hands. By maximizing the number of effective distribution or marketing channels, e-commerce businesses can boost their revenue and growth. On top of the main website and storefront, businesses should take to social networks and price comparison engines to maximize visibility and utilize distinctive communication tools – such as special deal notifications that go straight to a potential customer's inbox or phone – to draw attention and encourage activity.