Social Commerce in Southeast Asia: All You Need to Know
Southeast Asia may be a late bloomer in e-commerce industry, but the region sure is leading the social commerce scene today! According to a study conducted by PWC in 2016, Thailand is currently occupying the No 1 position in global social commerce scene, with 51% of total online shoppers having purchased commodities through a social media site. While Thailand is definitely leading the way, Indonesia and Malaysia are not too far behind too.
How Social Commerce Works:
In Southeast Asia, Facebook and Instagram are the most popular social media platforms today. Taking advantage of their wide penetration, many smaller brands and individual sellers use these two social media platforms as their store fronts. While they upload the pictures of their merchandises on their Facebook shop page or Instagram page, interested buyers can send direct messages to them expressing interest for a particular product.
In most cases, the entire process starts on social media platform and closes on instant messaging apps such as Line. Once the buyer and seller zero down on a price, they settle for a payment method, mostly a bank transfer. Once the fund transfer is complete, the seller ships the product to the designated address.
The main characteristics of Southeast Asian social commerce are:
Direct communication between buyers and sellers,
Real marketplace like bargaining opportunity,
Online sales, offline payment.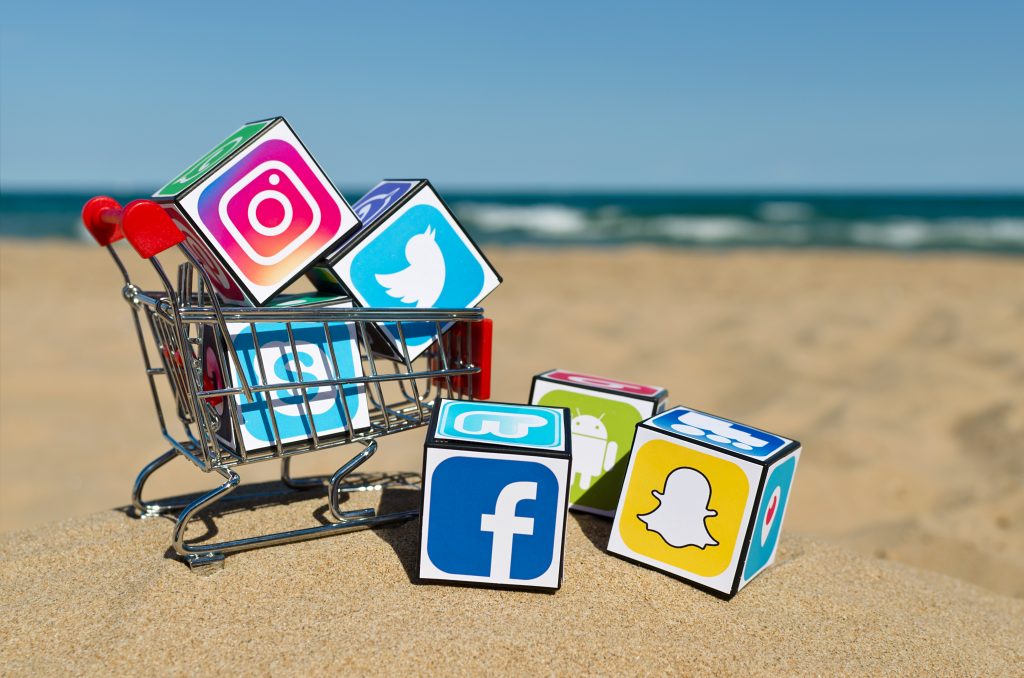 Main Reasons for the Rise of Social Commerce in Southeast Asia:
In case of mature e-commerce markets, social commerce took a longer time to develop and still is not popular enough. But, in Southeast Asia, social commerce took over pretty soon and is almost threatening to take over e-commerce in many countries such as Thailand, Indonesia and Malaysia. So, what's the reasons behind this?
Offline Payment Option:
While most of the mature e-commerce markets prefer online payment option, in Southeast Asia, people in general show skepticism towards sharing their financial information over internet. According to a study conducted by World Bank in 2015, only less than 20% of the population in Southeast Asia, with the only exception of Singapore, uses credit or debit cards. Thus, what appears to be a problem area to the world, becomes a high point for Southeast Asian social commerce market. Here, people generally use the money transfer option through a bank ATM to pay for the items purchased online.
Wide Use of Facebook and Instagram:
Unlike US and China, Facebook and Instagram are the two major social networking sites used in Southeast Asia. For example, while an average internet user in Singapore spends 1.6 hours every day on social media, the number is 3.7 hours in Philippines. Due to this high prevalence of social media, sellers have developed 'go where your buyers are' attitude and started setting up shops on social media.
Low Cost, Less Price: 
Selling your products through Instagram or setting up a shop on Facebook is practically free of cost. Thus, small brands and even C2C sellers can sell their goodies through these sites. The low set up cost ensures lesser price on the other hand, which is a big attraction factor for most consumers. No middleman and no additional cost factor of this model has made it a lucrative option for many manufacturers too, who can directly sell their merchandises to the end customer at a lower price, while still earning bigger revenue than before.
In short, social commerce became a huge hit in Southeast Asia by offering an easy platform for smaller brands and C2C sellers, while offering lesser price and convenience to customers, especially those living in rural areas where large shopping malls are non-existence.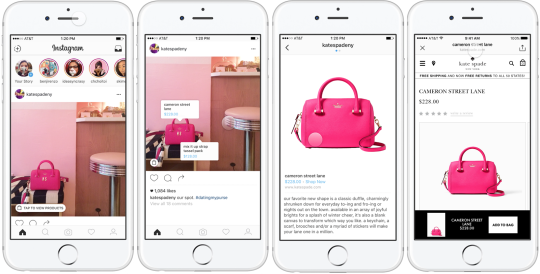 Photo reference: Instagram for Business
Dark Sides of Social Commerce
Well, Social Commerce is not without its dark side too!
According to a study conducted by Page365 in 2014, 74% Southeast Asian population is skeptical about online shopping for the fear of fraud, 33% have expressed dissatisfaction over the product quality when it comes to Social Commerce.
As most Social Commerce sellers are C2C sellers or small brands, most of them do not offer a refund or return facility, unless and until there's a manufacturing defect.
In many cases, sellers have simply disappeared after receiving a payment through bank transfer.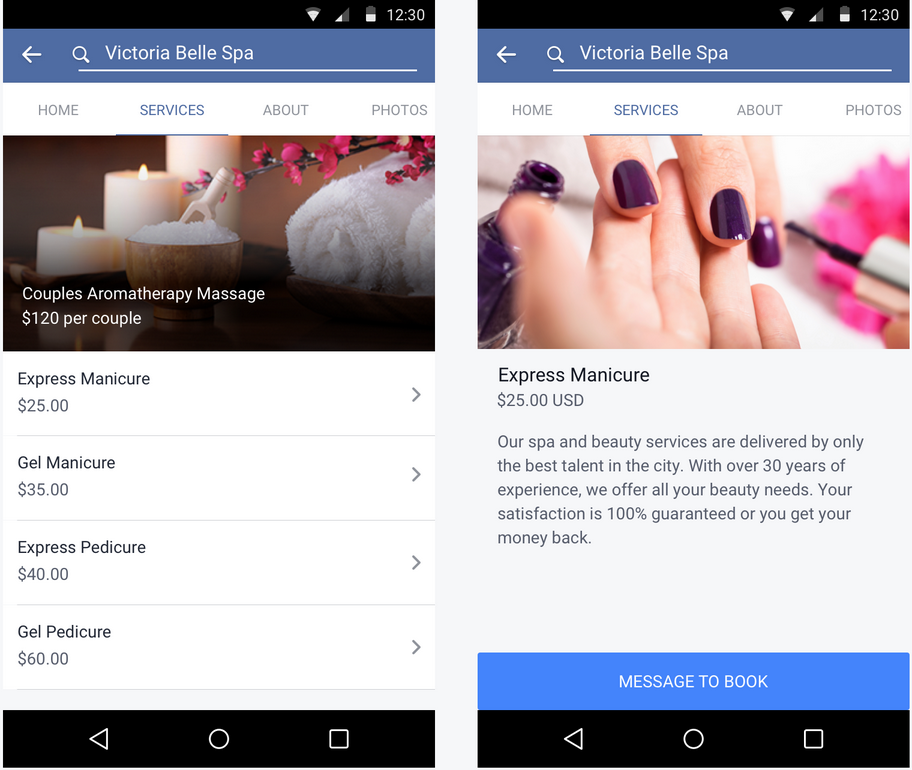 Photo reference: wersm
What's Next?
Although there are a few dark sides for social commerce, it remains a huge market in Southeast Asia. According to a study conducted by Page365 in 2014, the social commerce market in the region is an estimated $500 million/year. Although, no further studies were possible on this, it can be safely said that the social commerce market is growing at a steady pace.
Keeping in mind this whopping growth, many social media platforms have jumped in to cash on it. One such example is Facebook starting their social commerce payment gateway Qwik, through which sellers can pay using a credit or debit or bank transfer. Although, Qwik is still in its testing phase, it certainly signifies that social commerce is here to stay.
Keeping in mind the projected growth of the social commerce market, one can predict the following developments in near future.
More social media platforms and apps to offer payment processing solutions.
Eyeing the huge potential of this market, big players are going to venture here.
Chatting bots, with advanced algorithms will be introduced to make the overall shopping experience easier.
Is Social Commerce Going to Replace E-Commerce in Southeast Asia?
Well, this is a vital question that many experts are trying to find answer to. However, keeping all the pros and cons in mind, it can be safely said that, social commerce is not going to replace e-commerce. Moreover, it is going to play a pivotal part in strengthening the e-commerce industry further.
Introducing the convenience and comfort of shopping through one's mobile or desktop, social commerce will further popularize e-commerce in the region and remove the skepticism attached with online payment.
Last Words:
With social media platform, such as Facebook entering the market with online payment option and Line already propagating the Line Credit Card, it is definitely a very exciting time in social commerce scene of Southeast Asia.