Bangkok, October 15th, 2016 – Success Story of Priceza Featured in Asina Ponwasin's New Book on Start-ups
Recently, the success story of Priceza was featured in Asina Ponwasin's much awaited book on start-ups. The book was launched in the Book Expo Thailand 2016, at Queen Sirikit National Convention Center and was attended by several renowned names in the industry. Published by Nation Books, the book contains valuable insight about start-up businesses, their success stories and case studies.
Photo reference: NATIONBOOKS BLOG
Apart from the success story of Priceza, the book featured several case studies from different industries, such as Builk (e-commerce) in construction industry, Ookbee in digital publication segment, Hubba that offers co-working space, Wongnai which is a food reviews platform etc.
The success of story of Priceza starts with the family background of Thanawat, whose family owned a garment business. However, being a student of computer engineering, he as well as two of his friends Vachara Nivataphand and Wirod Supadul were drawn to online business. Thus, the three friends joined hands to create the price comparison site 'Shopsnova'.
'Shopsnova' was developed and designed by them in the evening hours, after their full-time job. However, the website failed and they were forced to close it down. This initial failure could not put a damper on their enthusiasm though. Now they had the experience, the understanding and also had much knowledge about the pitfalls. And armed with this knowledge, they created Priceza, the shopping search engine that helps merchants drive more traffic to their website and close more sales.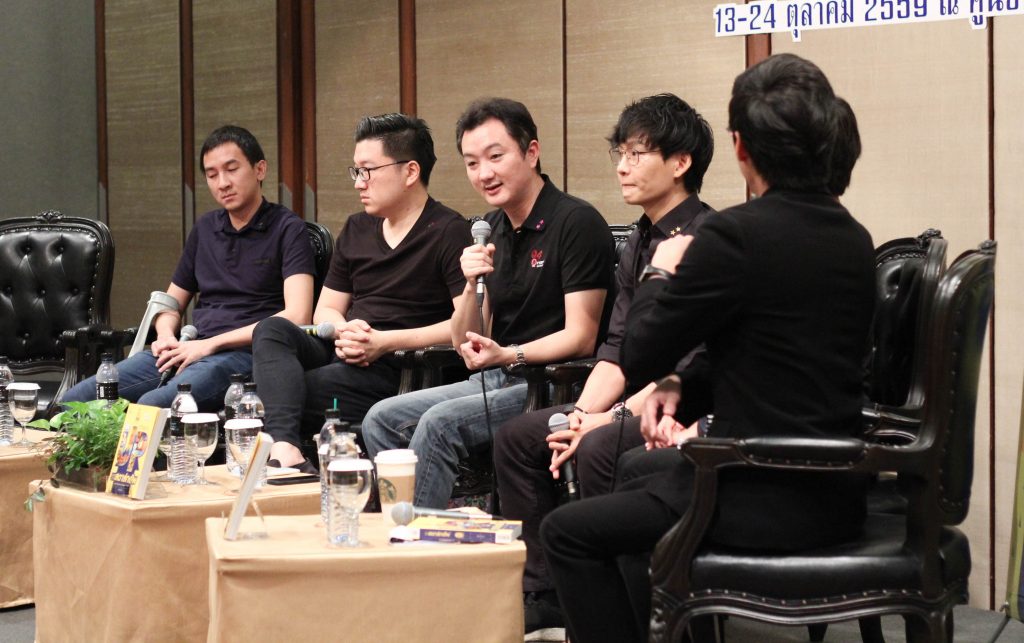 Photo reference: Asina Pornwasin
"We took only two months to develop and launch the Priceza website; it took a short time if compare with the first website we did. By then we knew the consumer behavior and merchant's data, and this helped us improve. We grew faster because we managed and adjusted Priceza's system by learning from our experiences", mentioned Thanawat Malabuppha.
Today Priceza is one of the leading e-commerce platform in Southeast Asia with presence in Thailand, Indonesia, Singapore, Malaysia, Philippines and Vietnam. The proven business that has been making profit steadily is the point of interest of many investors today.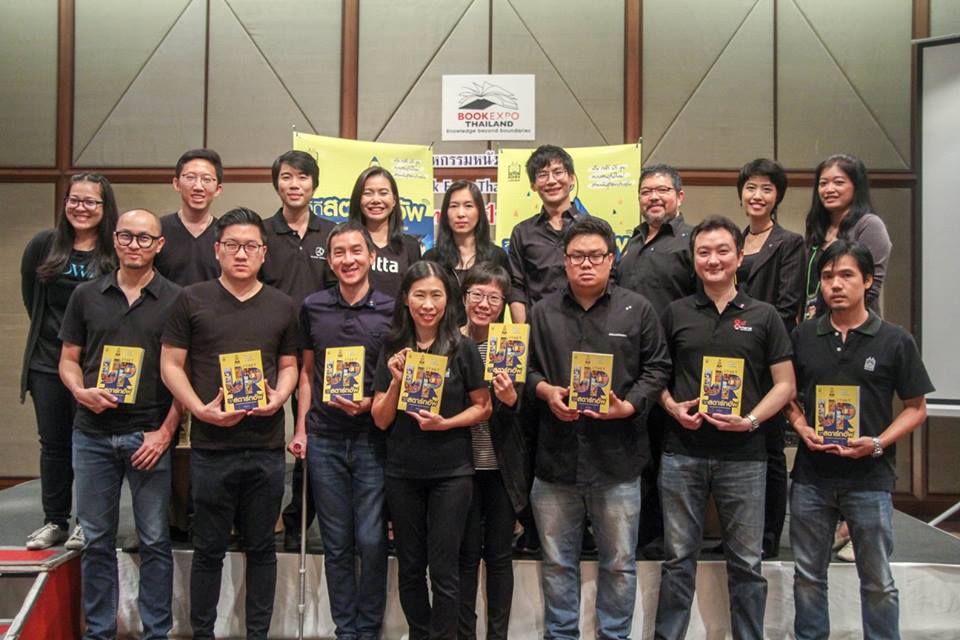 Photo reference: Asina Pornwasin
The book summarizes Priceza story from various aspects such as Technology, Content, Price, Mindset, Work life balance, Market validation, Opportunity, Lean start up ideas etc. With different case studies from different industries, this book offers insight, motivation and paint the real picture about the startup scene in Southeast Asia.