Alibaba Enters Southeast Asia: eCommerce is Not the Only Market to Be Impacted
Post their blockbuster entrance in Southeast Asia in 2016, Alibaba is slowly expanding their operations in four major countries in the region, Singapore, Thailand, Indonesia and Malaysia.
While Alibaba founder Jack Ma has already entered into a co-operation agreement with Thailand Govt to develop the eCommerce landscape of the country, in March the company has also announced the commencement of Ma's dream project, Electronic World Trade Platform in association with Malaysia Govt.
This aggressive expansion, especially towards creating a more supportive eCommerce landscape has been the root of many speculations in recent times.
Is the Alibaba expansion linked with the study by Temasek and Google that predicts a whopping $200 Billion annual surge in Southeast Asian eCommerce market by 2025?
Is Alibaba desperate to leverage their first-on-the-field advantage over Amazon who as 'rumor has it' are supposed to enter the Southeast Asian market in 2017?
Or, is there more than growing retail GMV for Alibaba in it?
Well, understanding how Jack Ma thinks and predicting how he does the things he does may be little more than difficult; but keeping in mind his strategy in China, there are a few underlying factors that one must take into consideration.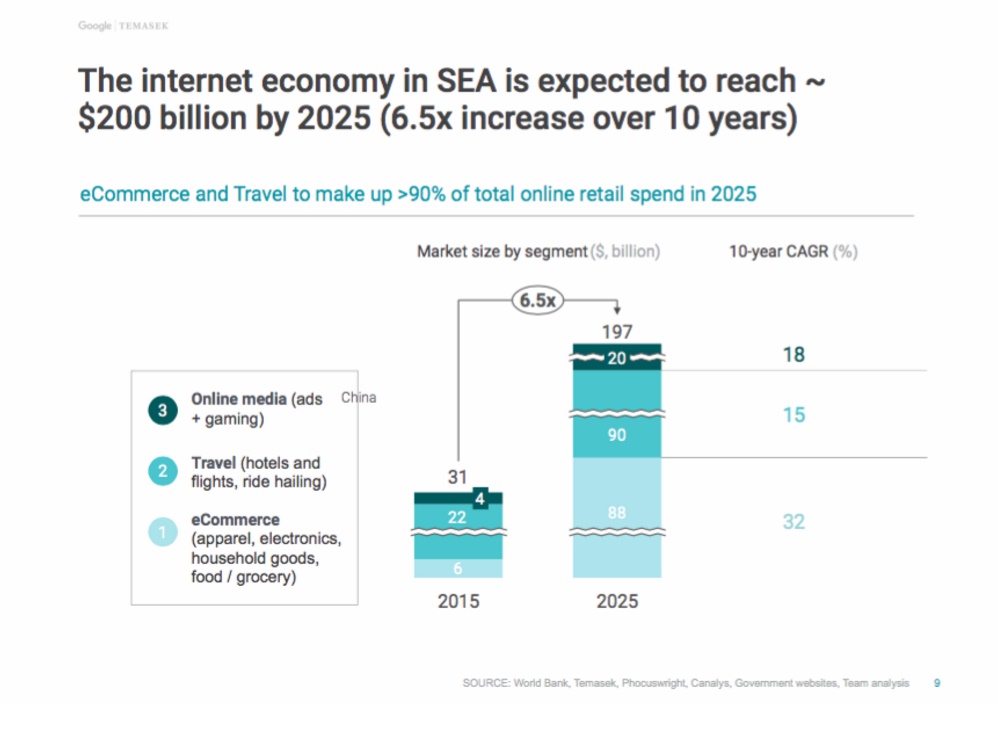 Better connectivity with China, easier cross-border trade
Well, it's been a busy year for Jack Ma. But, meetings with Southeast Asian leaders and Govt associations boar fruits when Malaysian Govt agreed to partner with Alibaba and its affiliate companies, Lazada, Cainiao (logistics) and Ant Financial (fintech) to create the Electronic World Trade Platform, the first e-hub conceptualized by Jack Ma.
The company has stressed on the point that the e-hub will be enhancing the eCommerce landscape in the region and will serve as a fulfillment location for any business engaged in online commerce in Malaysia.
However, the strategic interest of Alibaba in the project is pretty apparent as this offers freer exchange of products between China (home country of Alibaba) and Malaysia.
In China, where the company already has the majority C2C market share with their Taobao platform, the ever-growing number of so called Taobao villages has reached over 1000. On the other hand, since the Lazada acquisition, Lazada Singapore can be seen promoting the Singapore specific Taobao collection pretty aggressively.
With the Electronic World Trade Platform in action, exporting region specific goods in Malaysia will definitely be way easier for Alibaba.
While the e-hub is no-doubt a big gain for Malaysian eCommerce industry, it'll also open doors and ease cross-border business, making it smoother for Taobao sellers to offer country specific collections.
The humongous fintech opportunity of Southeast Asia
By analyzing the history of Alibaba's fintech business, Ant Financial, one can see why financial institutions, banks and insurers should pay closer attention to Alibaba too!
In 2014 when Uber entered China as a smart transportation player, Didi whose major stakeholders were Alibaba and Tencent was their major competition.
While Uber was fighting tooth and nail to acquire the market, Alibaba and Tencent used Didi as a user acquisition platform for Alipay, Alibaba's mobile wallet and WeChat Wallet, Tencent's WeChat based payment wallet.
Offering unbelievable discounts for using Alipay as payment method in Didi rides, Alibaba smoothly created the market for mobile wallets which till then was not much trusted in China. Eventually Alipay evolved to become a full-fledged fintech company, Ant Financial offering host of financial services such as payment gateway, micro lending, credit scores etc.
The present landscape for mobile payment options in Southeast Asia is pretty much similar to that of China in 2008. The region is pre-dominantly a COD market with majority of the transactions being cash based till now. Although many start-ups such as Omise (Thailand), Line Pay (Thailand), Doku (Indonesia) and True Money (Thailand) are trying to solve the payment bottleneck problem, the customer focus remains stubbornly on COD.
However, except for Singapore, credit card ownership in Southeast Asian countries is still pretty negligible. Add to this the rise of peer to peer eCommerce through Social media and instant messaging apps, and you get a market perfectly poised for mobile payment boom.
With the takeover of Lazada, Alibaba has now introduced Alipay to the Southeast Asian market, same way they introduced it through Didi in China.
By introducing Alipay, Alibaba can smoothly tap into the huge costumer base of Lazada. Not only that, in a market which is starving for a viable, safe and secure mobile payment option, Alipay has the potential for capturing unprecedented amount of market share in minimum time.
However, perhaps tapping into the mobile payment potential is not all Alipay wants. Ant Financial, the parent company of Alipay operates as a full-fledged fintech organisation with a disruptive success story.  The company has, to its credit, Yue's Bao, the biggest mutual fund in China with $108 billion assets, Zhaocai Bao, a peer to peer lending platform facilitating $32 billion in loans last year and Sesame Credit, a credit scoring system based on eCommerce statistics.
Thus, one can expect Alibaba to go after the biggest slice in fintech industry once it has successfully acquired a significant number of users through Lazada, which the company will most probably be using as a distribution channel for Alipay. It is pretty obvious that Alibaba's entrance in Southeast Asia is highly significant for finance industry too.
What to expect next?
With experts, all over the world pronouncing Southeast Asia as the largest potential eCommerce market, it is no wonder that Alibaba would join in to capture the market before its rival Amazon enters the scene.
While most eCommerce businesses in the region may be happy with contributions Alibaba is making for improving the online commerce landscape, Lazada competitors has much to worry about. With Alibaba's history of offering unimaginable discounts and coupons for capturing the market share, other B2C players should already tighten their seat belt for some rough competition.
However, mainstream eCommerce businesses like Matahari Mall or Orami are definitely not the only ones to watch it closely. With the huge untapped market for a user-friendly fintech business in place, Ant Financial is sure to make aggressive moves for capturing the finance industry in Southeast Asia.