E-commerce Logistics Partner: A Choice That Can Make or Break Your Online Shop
With over 600 million of population, Southeast Asia is poised to become the largest e-commerce market in the world. While mature e-commerce markets such as US or China is highly saturated, the industry is growing at a phenomenal speed in this region. However, e-commerce in Southeast Asia has its own challenges too. With more and more people purchasing commodities online, the demand for faster delivery is also rising; making logistics one of the greatest challenges for the e-commerce industry in this region.
In a market as competitive as Southeast Asia, e-commerce logistic is as lucrative a field as the e-commerce itself. While SingPost, the national postage service of Singapore have seen huge success by turning themselves into a full-fledged logistic service, international players such as DHL are also stepping into the region for bridging the gap.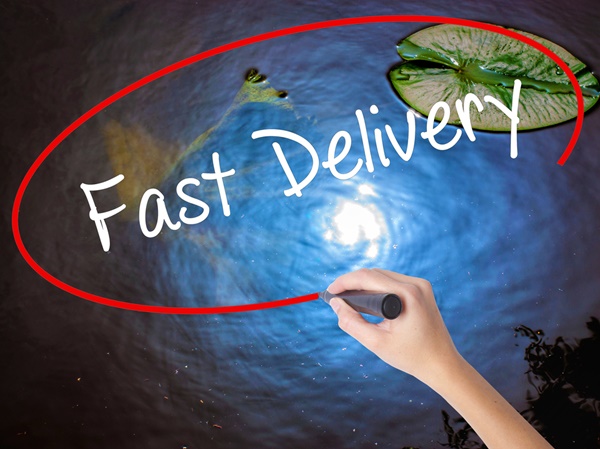 The need for advanced e-commerce logistic services
The need for advanced e-commerce logistic service in the region can be rightly accessed by looking at the number of logistic start-ups in the region.  Although SignPost and aCommerce still hold the top ranks, smaller start-ups such as Ninja Van, Anchanto, FastFast etc have popped up to cater to the logistical bottle neck situation in the market. Here are the most prominent reasons behind the rising need for a tech-savvy e-commerce logistic service here.
Huge Investment in the e-commerce market
As a result of being increasing recognized for an e-commerce gold mine, Southeast Asia is witnessing an unprecedented amount of investment in this segment. On one hand, online retailers are highly focused on increasing their market share; while on the other hand, many offline retailers are venturing into e-commerce thanks to the rise of omni-channel business models. This trend is creating significantly higher order volume, as well as order density. Here, without a technically advanced logistics partner, online sellers are bound to face delivery challenges.
Highly competitive market
The e-commerce market in Southeast Asia is one of the most competitive markets today. With sellers, big and small fighting to capture fatter market shares, consumer experience is of crucial importance. The increasing number of sessions on e-commerce search engines display that consumers in Southeast Asia are more interested in looking for a better deal, instead of being loyal to one seller. While pricing is still a significant consideration, delivery time for the purchased goods makes great deal of difference too.
Out of the city delivery
One of the unique trends of Southeast Asian e-commerce market is higher number of consumers outside the metro cities. As per Bain Southeast Asia Digital Consumer Survey, conducted in November 2015, 85% of total e-commerce consumers in Thailand live outside the metro cities. This trend again creates the need for an extra mile logistic service.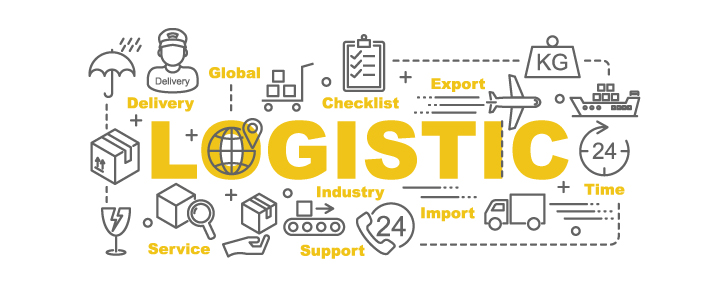 So, what are the qualities that one should look for, while engaging a logistic partner?
When market share is directly proportionate with the reach of the delivery service, online retailers simply cannot be more careful while choosing a logistic partner. So, here are some important parameters to consider while partnering with a logistic service.
Reach Outside Metro Cities
As mentioned above, a major portion of online shoppers in Southeast Asia reside out of the metro cities. Thus, it is of crucial importance to partner with a logistic service who have proper penetration in suburban as well as rural areas. Considering the diverse socio-economic as well ethnic background of the region, this can be a huge challenge. That is the reason, many online retailers rely on local logistic companies for facilitating their product deliveries.
Technical Advancement
The increasing popularity of online shopping, combined with sky-high internet penetration in Southeast Asia is resulting into creating higher number of orders and thicker order density per locality. Here, use of top notch technology is the only way to create an error-free system that delivers on time, without mistakes. Thus, it is imperative that you take into consideration the technical advancement of your potential delivery partner before jumping into the deal.
Vehicles Used
Most logistic services use trucks or similar vehicles for delivering products all over the world. However, most countries in Southeast Asia have super congested traffic condition. Here, motorbikes can serve as agile and quick delivery vehicles, bypassing most of the traffic. However, if you sell larger items, then motorbikes may not be useful for delivery purpose. Thus, going for a company who employs both trucks and motorbikes can be a great choice. This way you can avail faster delivery on motorbikes for smaller items, while dispatching larger items on trucks.
Cash Collection
While Southeast Asia is plunging into online shopping whole-heartedly, credit card ownership in this region is still on the lower side. Thus, cash on delivery remains one of the preferred payment options. Here, a logistic partner that offers cash collection facility will give you the freedom to offer COD payment method to your customers and in turn help you grow your business.
E-commerce as a business is highly dependent on logistic service; and choosing the right partner can be the deciding factor for the success or failure of your business. It is no wonder that investors and international players are increasingly recognizing e-commerce logistics as a gold mine itself. While increased participation ensures more choice for online retailers, it is definitely a choice to be made after much consideration.