Is E-Commerce Moving Towards Brand.com: The Why and How of Brand.com Phenomena
The last few years have been an exciting time for e-commerce industry. With more and more brands starting to sell online, the traditional e-commerce model has evolved and brand.com came of forefront of e-commerce business. But, that's not the most exciting part!
With changing e-commerce scene and growing competitive in online space, brands are often seen to change and reposition themselves. But the question arises, why brands change and how they change? How these changes affect the market overall?
Why brands change?
If one is to understand the key reasons behind any major changes brought on by a major brand, one must understand the market scenario completely.
Gone are days when major brands used to enjoy an almost monopoly market; not only offering what customers need but often telling the customers what to need.
In today's age of information technology, customers are highly aware about their requirements and the brands' offerings. While brand loyalty is very much a reality, it is driven by likability, trust factor, cost effectiveness and CSR engagement of the brand. This means, for today's customers the overall brand personality and engagement is as important as brand offerings for making a purchase decision. For Generation K and Millennials personalized incentives are the major driving factor for making repeat purchases.
So, keeping in mind this overall scenario, let us see why brands changes:
Consumer Demand:
For any B2C business, consumer demand is the primary driving force for brand repositioning or reinvention. Understanding what the consumers are looking for and offering exactly that is sure shot method for success in today's time. The Dollar Shave Club is the most prominent example of that. When Unilever bought Dollar Shave Club, they identified the demand for cheaper shaving options among men; and they catered to the same demand by offers shaving blades on monthly subscription at as low as $3 a month. The business was an instant hit!

Consumer Engagement:
While catering to consumer demand is the primary force for brand changes, better engagement with consumers comes second. As mentioned above, personalized consumer engagement is often the key to repeat purchases for millennials and younger generations. Thus, brands many major brands in recent times have changed their way of engaging with the world. If you look at SCG unit revamp, this reality will be prominent. SCG, a major cement and building material supplier revamped their brand by making customer engagement easier and more centralized. While previously the brand used to have multiple websites and contact centers for their different offerings, in 2016, they centralized all the information on a single website and centralized their contact centers, social media channels and grievance management system to create better user experience and less confusion.
Cost Effectiveness:
All other factors being considered, price tag is still an important decision maker, especially in B2C market. Brands in many cases switch from tradition marketplace model to brand.com in order to bring their products at a more competitive rate to their customers. The brand.com model is also great for maximizing profit, as brands don't have to share profit with another player.
Brand Personality Building:
Likability is one of the major factors for brand loyalty. Thus, to survive today's business environment, it is essential to create a likable brand personality. Dollar Shave Club is again a great example here. Unifying all major social media channels and facilitating seemingly personalized conversation with consumers, the brand created a trustworthy and friendly brand persona in record time. Brands often revamp themselves for creating a favorable personality and thus gain trust from their consumer base.
Keeping in mind all these crucial points, many online brands today are moving towards brand.com model and revamping their entire user experience.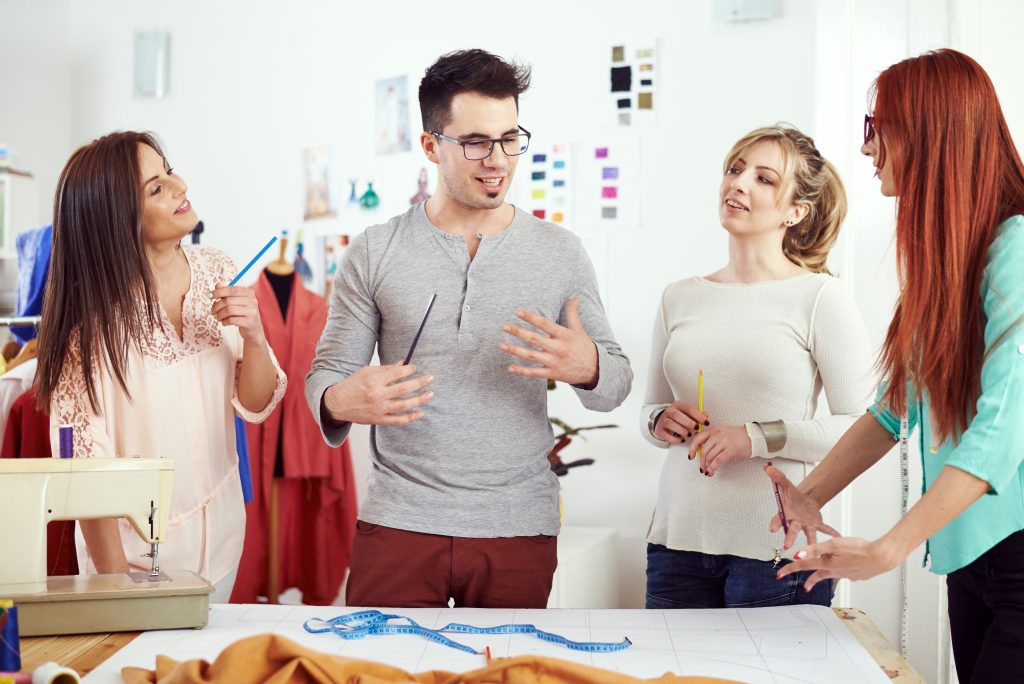 So, what's in it for brands for moving to brand.com model?
More Control Over Pricing:
This is one of the major benefits for brand.com model. When brands are selling their products through their own e-commerce platform, they can exercise far greater control over the pricing and also on various offers. The freedom to create personalized offers for each customer and offers lucrative discounts on various occasions are two other crucial points for brands.
An E-commerce Site to Match Brand Persona:
While various brands have highly different brand persona, it becomes almost impossible to display the same on an e-commerce marketplace where multiple brands are co-existing. By moving to the brand.com model a brand can display its unique persona on the e-commerce website too, making it easier for the consumers to identify with.
Centralized Consumer Touch point:
The brand.com model offers the unique opportunity to centralize consumer touch point. With a single website, a brand can sell its products, broadcast important news about the brand and also create centralized customer support system through live chat option. This way the brand personality is more visible and identifiable to the customers.
While major brands today have stepped into the brand.com model, almost all of them are still present in the marketplace scene too. This way a brand can get the best of both worlds!
So, as a brand if you are looking at migrating to the brand.com model, it may be a wise decision to stick around the marketplace model for at least some time.