E-Commerce Payment in Southeast Asia: The Present & Future
E-commerce in Southeast Asia is growing; and it's growing at a break-neck speed! While online retailers are increasingly focusing on gaining market share, the rush for creating an amazing shopping experience is all time high.
From offering mouth-watering discounts for the price sensitive shoppers till creating an omni-channel experience by merging online and off-line stores, retailers in this region are leaving no stone unturned.
Thus, it is no wonder that today online retailers are focusing on offering different payment methods that consumers can opt for.
But before jumping into the various payment options available for Southeast Asian consumers today, one must understand the uniqueness of the e-commerce market here. E-commerce is this region has been a late bloomer of sorts.
However, wide use of smartphones coupled with the region's love for social media has created several e-commerce models that co-exist. Thus, one can see B2C, B2B, M2C, Brand.com and C2C, all happening at the same time.
Naturally, the rise of these many business models has facilitated the emergence of a number of payment methods.
So, here are the most popular e-commerce payment methods in Southeast Asia today.
# Cash Based Payments
According to a study conducted by ACI, one of the leading facilitators of electronic payments globally, only 12% of Thai online shoppers believe that their banking credentials are safe while making an online payment to an e-commerce website.
The study also displays that 32% of all respondents in the country have experienced fraud while making online payment. This lack of security as well as the dwindling trust level is true for other Southeast Asian countries too.
Thus, it is no surprise that consumers here still prefer cash based payment methods.
Cash on delivery, over the counter bank transfer and convenience store payment are the most popular cash based payment methods in Southeast Asia today.
All three methods mentioned here do not require the buyer to share any banking credential and thus are highly trusted by most online shoppers. In case of cash-on-delivery, the buyer can simply pay with cash during delivery of the goods.
For over the counter bank transfer, one can visit the bank and deposit cash into the seller's account directly. The convenience store payment system lets the buyer pay the seller through various authorized convenient stores, such as Family Mart, Tesco Lotus, Big C in Thailand and Ever Superstores, NCCC, Gaisano etc. in Philippines.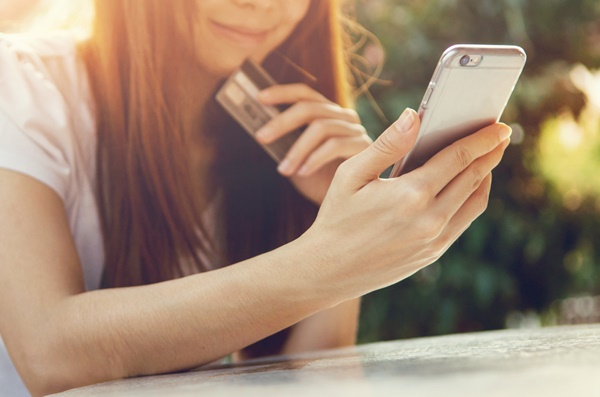 # Mobile Payment
Southeast Asia is one of the most tech-savvy regions in the world and so, it is no wonder that mobile payment has emerged as a preferred payment option here. As per a study conducted by Forrester in 2015, mobile payment volume is going to increase significantly in coming five years in Southeast Asia.
The ever-increasing smart phone penetration, more liberal Govt. policies and the emergence of highly focused digital marketing have already given rise to several mobile payment services in this region.
Let's take a look at the mobile payment scene in the region.
Thailand: Line Pay is the pivotal mobile payment option for people in Thailand. The instant messaging app has over 33 million users in the country and is one of the first countries where Line Pay was launched in 2015.
Initially used for C2C e-commerce model, Line Pay quickly became a popular method for paying bills, booking airline tickets etc. In 2016, Line launched their Line Pay E-Wallet which enables the users to receive and send money through the mobile app as well as pay bills and purchase products from the Line store.
Indonesia: The two major mobile payment services in this country are Doku Wallet and T-Cash. As the name suggests, Doku Wallet is a mobile wallet that can be used for paying bills, paying insurance premiums, transferring money to friends and family (even when they do not have Doku Wallet) and purchasing products from partner stores.
T-Cash on the other hand is owned by Telecom giant PT Telkomsel and lets the users pay with Near Field Communication technology. With T-Cash one can pay on several online and offline stores, pay bills and do much more with a simple touch.
Philippines: According to 2014 Global Findex data, only 2% of the entire Philippines population own credit cards.  The debit card ownership was somewhere around 20.05% during the time of the study. The situation has not changed much today!
In the absence of credit or debit cards, mobile payment has become pretty popular in this country. Smart Money and Globe GCash are the most popular mobile pay services here.
While Smart Money helps users transfer cash within the country, it also let the users pay on e-commerce websites. GCash on the other hand has over 10,000 outlets throughout the country where, users can deposit cash and turn it into GCash.
The e-wallet is one of the most popular digital payment choice in the region.
Malaysia: In Malaysia, the two most prevalent mobile pay services are MayBankPay and MOLWallet. MOLWallet is a mobile wallet that lets user deposit cash through various convenient stores and use the MOLWallet money to complete online purchases.
Launched in 2005, this one is the most preferred digital payment option in Malaysia. MayBankPay is the e-wallet for MayBank users only and can be used to transfer money and pay on e-commerce websites.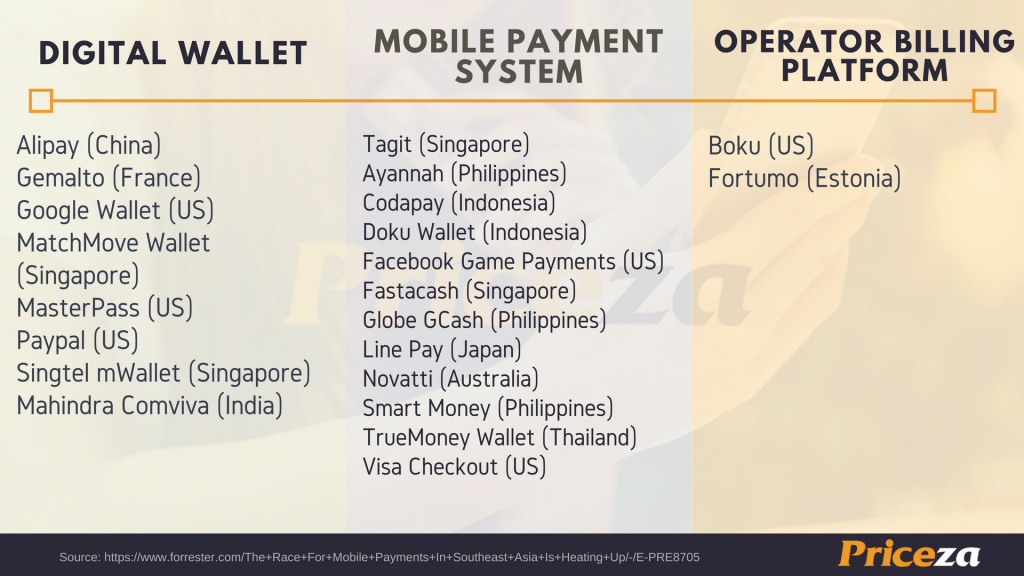 # Bank Transfer
When it comes to digital payments, bank transfer is one of the most trusted payment methods in Southeast Asia. As mentioned above, the region has considerably low ownership rate for credit or debit card.
The payment security as well as the trust factor contribute to the reluctance of using cards as a preferred payment method. Thus, direct bank transfer via ATM is one of the pre-dominant payment methods here.
What to Expect in Future?
Despite the growing number of online shoppers, digital payment in Southeast Asia is still looked upon with suspicion. Thus, it can be safely said that cash is going to rule the e-commerce payment scene for quite some time.
However, mobile payment services and e-wallets are steadily growing their popularity due to easy access and convenience.
In conclusion one can deduce that although cash will still rule the scene, mobile payment services are going to increasingly capture the fascination of Southeast Asia in years to come.