Celebrating Songkran with Fun Activities at Priceza
Bangkok, 12 April 2017: Songkran celebration is not just a tradition, but has become a marking to a new beginning for the people of Thailand. The famous Thai New Year festival is celebrated each year on 13 – 15 April.
To celebrate Songkran this year, Priceza held an activity for its employees by holding a Songkran event at the main office. The event begins with the ritual of pouring water on the Buddha statue as part of sacred Songkran tradition.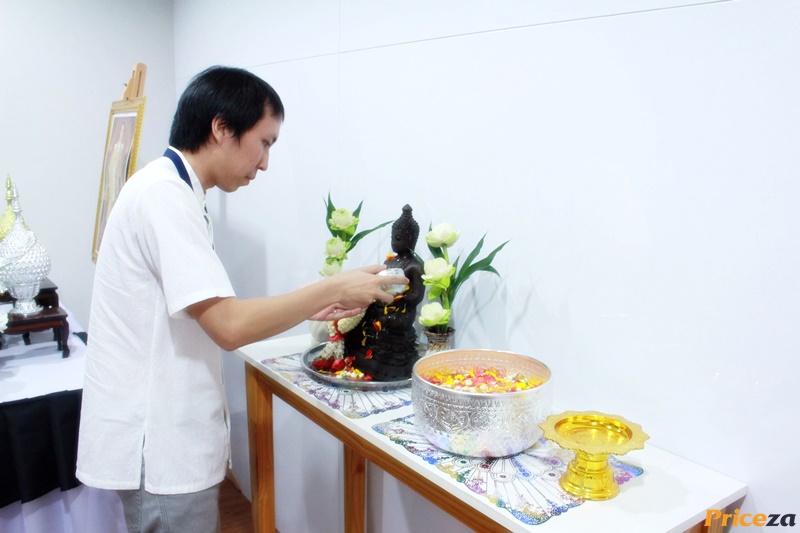 This tradition was continued by pouring water over the hands of older people as a form of respect. In this second ritual, Priceza's staff poured water over the hands of the CEO, Mr. Thanawat Malabuppha and CPO Mr. Vachara Nivataphand.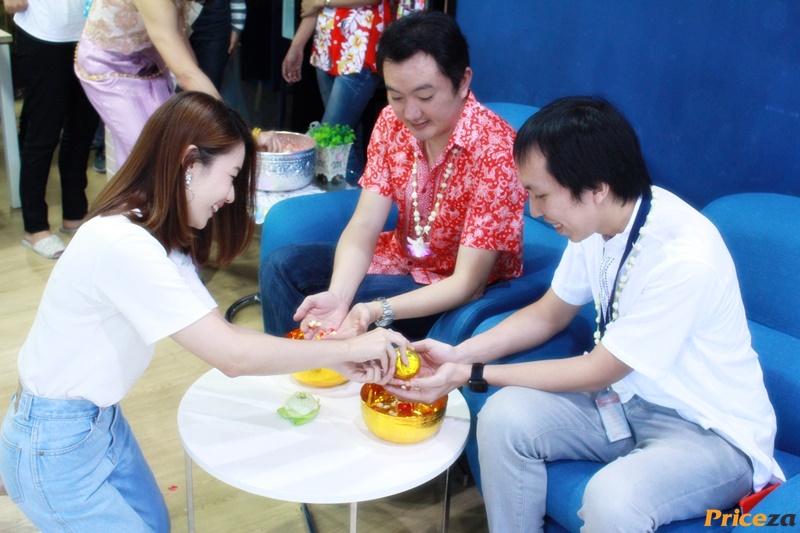 After performing the traditional ritual of Songkran, the event continued with a costume contest, followed by all employees of Priceza. This event was festive and everyone is enjoying the show until the end of the event.