Tips & Tricks for Reducing Cart Abandonment Rates for eCommerce Businesses
One of the scariest nightmares for an eCommerce business is cart abandonment today. With 69.23% average cart abandonment rate, online retailers are desperate to cut down this figure and generate more profit. In a region like Southeast Asia, where eCommerce is one of the major industries, this particular predicament is definitely on the forefront of market leaders' considerations.
However, in order to cut down on the sky-high cart abandonment figure, one must understand the reasons behind it.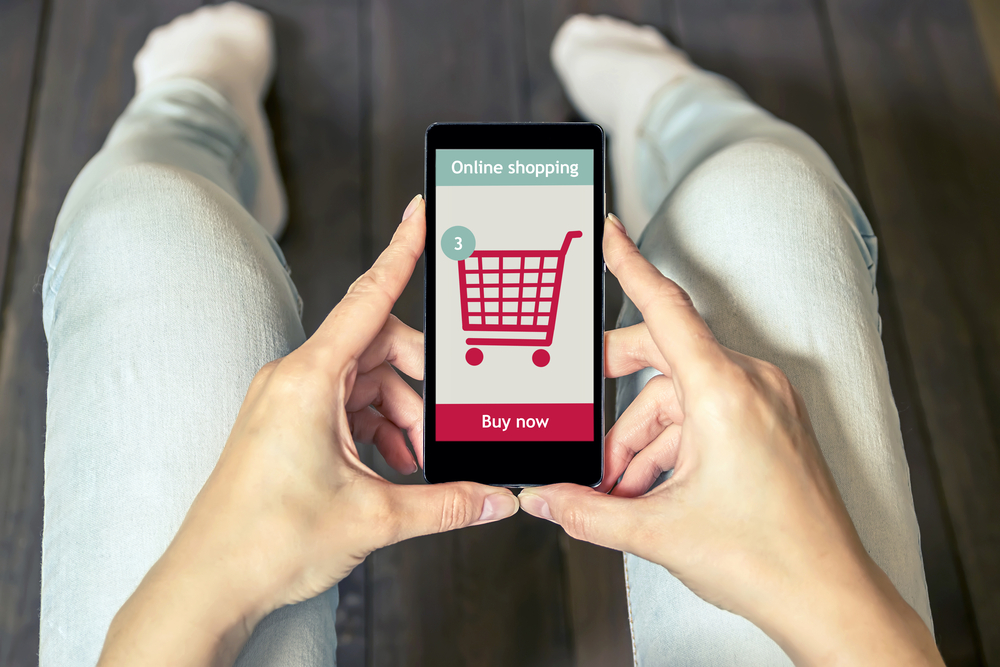 According to a Statista survey in 2014, the top reason for cart abandonment in Asia are:
Not ready to purchase, wanted to save the cart for later- 58%
Not ready to purchase, just wanted an idea about cost- 50%
Shipping cost was high- 43%
Order was not qualified for free shipping- 42%
Forgot or got distracted- 33%
Preferred payment option was not available-30%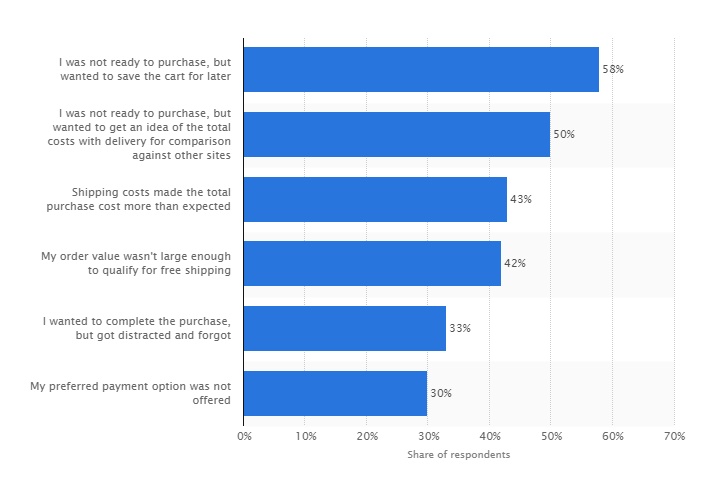 While there's nothing much an online business can do about window shoppers, there are some proven ways to stop an interested shopper from leaving your website or bring him back later to finish the purchase.
So, here's some tricks and tips for reducing cart abandonment and drive up revenue for online businesses:
#1. Reduce Price Shock
As seen in the survey, one of the major reason for abandoning online shopping cart is high shipping cost, which generally gets added to the overall cost during the checkout process. Thus, online buyers suddenly receive as not so pleasant price shock with total shopping cost exceeding their expectation.
Here, transparency from the very beginning can help online businesses reduce the cart abandonment rate significantly. If the shipping cost is displayed prominently with the product cost in the beginning of the shopping process, the buyer gets a clear idea about the total purchase cost of the product and is less likely to get a rude shock during the checkout process.
#2. Send Reminder E-mails
This technique is highly rewarding for those customers who were ready to make the purchase, but somehow got distracted and for those who were not ready to buy yet, but was saving the cart for later.
Attractive emails with their cart details in it, can be a great way to remind them about amazing products that are waiting for them.
One can also add some value-added offers, such as free shipping or discount on total price etc. to give a little push to the customers for completing the purchase.
Another trick can be to play on the exclusivity card! Letting your customers know that their selected product has only a limited quantity left and is getting out of stock fast can be a great motivator for finishing the purchase.
#3 Plan a Remarketing Campaign
This technique is especially useful in Southeast Asia, as the region is known for higher social media involvement.
As per studies, social media especially Facebook have profound influence on buying patterns of online shoppers in Southeast Asia. Thus, a well planner remarketing campaign by tracking Facebook browser history can go a long way in understanding individual preferences and create personalised offers and tailor made marketing efforts to attract them.
In today's eCommerce environment where competition is really high, customer loyalty is all about personalised experience. And remarketing campaign is one of the best ways to understand your customers' preferences and thus create tailor-made offers they cannot turn down.
#4 Make the Checkout Process Super Simple
Well, today's online shopping is all about user experience. So, if your shopper has to fill up lengthy forms each time he/she is making a purchase, it'll definitely hamper your brand loyalty.
Making the checkout process as simple as possible can go a long way here.
This is especially true for repeat customers. When a shopper has already shopped with you before, make sure he/she can complete the checkout process with minimal number of clicks.
Saving shipping address, contact numbers, preferred payment methods etc. will give your customers better user experience and significantly reduce your cart abandonment rate.
#5 Offer Multiple Payment Option
Credit card ownership in Southeast is pretty low. While only 2% of Philippines population won credit cards, the credit card transition rate in Indonesia and Malaysia is 1% and 16.90% respectively. Thus, it is essential for eCommerce businesses to offer alternate payment options to the shoppers.
Although online payment through debit and cards are slowly getting popular in Southeast Asia, cash on delivery and bank transfer still rule the eCommerce payment scene.
Another widely popular payment option is mobile payment here. With the major portion of the population owning smart phone, mobile wallets such as LinePay, T-Cash, GCash, MayBankPay, MOLWallet etc enjoy widespread acceptance.
Thus, offering more than one payment option will ensure that your customer finds a payment method that is trusted by him/her.
#6 Establish Trust
When it comes to eCommerce trust is the biggest issue for a market like Southeast Asia where shoppers are still more or less new to the idea of buying things over internet.
Here, gaining their trust can go a long way in preventing cart abandonment.
Featuring customer reviews, security logos and SSL certificate, creating a strong customer support system are all essential step for establishing a trusted relation with your shoppers.
So, these are 6 useful tricks and tips eCommerce businesses can use to reduce their cart abandonment rate and increase profit.
With more and more online businesses getting worried about higher cart abandonment rate, we'll see more eCommerce stores taking proactive steps towards reducing the figure.