The total revenue of eCommerce market in Thailand amounts to 2,962 million USD in 2017. The figure is expected to showcase an annual growth rate of 14.5% and stand at 5,830 million USD by 2022. Needless to say, this huge scope of opportunity has turned Thailand as well as Southeast Asia into an eCommerce gold mine and has attracted many international eCommerce players, while encouraging hundreds of thousands of small and medium online retailers. As a result, competition is truly sky-high in the online retail scene in the region!
So, the important question is, how to make your eCommerce store stand out? How to ensure better consumer engagement and increase conversion rate?
The answer is User Generated Content, aka UGC!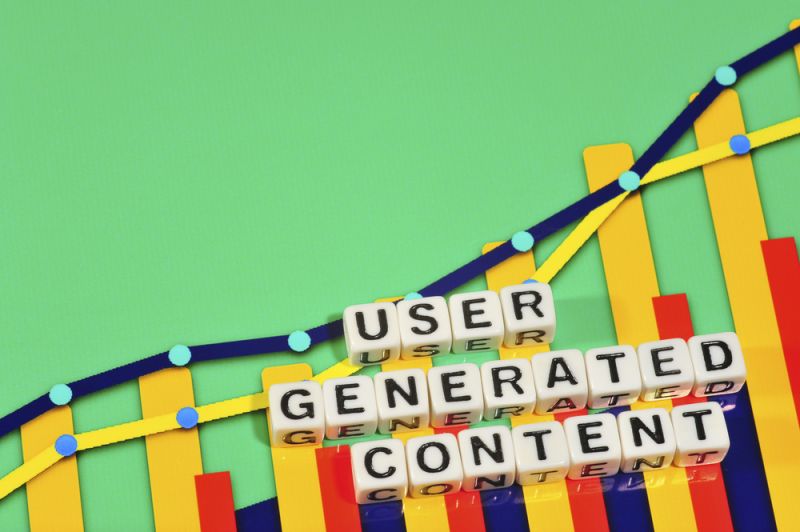 What is User Generated Content (UGC)?
The term User Generated Content is used for any content created by users of a particular platform or system and available to all the users in the system. In case of eCommerce, UGC is used for the content generated by consumers and available to the public at large.
Today, eCommerce stores around the globe use various types of UGC to increase conversion and improve brand awareness. Some of the most popular forms of UGC are:
Testimonials
Reviews
Rating
Question & Answer
Pictures
Videos
While these are the conventional UGCs widely used and accepted in the world of eCommerce, out-of-the-box content such as selfie contest on social media, socially shareable product quiz etc can also generate a huge amount of content and help improve brand awareness.
Why You Can't Ignore User Generated Content?
In today's eCommerce environment, UGC is THE secret ingredient for success. The human tendency to look for social proof is the main reason behind it.
Social proof is a psychological phenomenon that compels human beings to look to others for deciding on the course of action in any given situation. In simpler terms, in any given situation, we human beings tend to do want others are doing aka follow the herd mentality.
Be it a product, a phenomenon or a mannerism, humans tend to consider it good or positive if the majority of people find it good or positive.
In case of eCommerce, if the majority of other customers consider a product helpful, it is hard for an individual to think otherwise. And this explains why 70% of Americans make sure to check online reviews before making a purchase. As per a different study conducted by CompUSA and iPerceptions, 63% consumers admitted that they are more likely to purchase from an eCommerce store if it has product reviews and ratings with the product descriptions.
In short, customers place far more trust on your products when it comes with positive reviews and ratings from other customers.
Here's what UGC can do for your online store:
Help you create brand awareness
Improves SEO
Increase social traffic
Foster customer engagement and loyalty
Improve conversion

How to Use User Generated Content to Grow Your eCommerce Store
Decide on the type of UGC your business needs
As mentioned above, UGC comes in many forms. Depending on the nature of your business, you may implement more than one form. However, ensuring that you are using a form that your users are comfortable with is crucial for success here. Taking a leaf out of Priceza's book can be a great idea here. The online shopping search engine extensively uses and leverage UGC in form of product reviews and brand voting. The Priceza platform features 43, 135 reviews in the Mobile Phone category alone.
However, reviews and rating are not the only things you have to stick to. Letting users post questions and answers can be a great way to engage consumers while reducing the burden of your support department. Here, you can follow the example of Amazon, where consumers can ask questions and offer answers from and to other consumers. Involving social media through contents and quizzes are other ways of leveraging UGC to improve brand awareness.
Understanding your product offering and your target audience is the key here. If you generally sell makeup products through your online store, then starting a social media selfie contest (sporting a particular color of lipstick may be) can be a great idea to increase brand awareness. Here, offering a valued incentive such as a gift hamper to the winner or a discount coupon to the participants can go a long way in creating tons of UGC online. However, this strategy will a complete failure if you are selling an electrical gadget such as a water cooler. In this case, encouraging customers to write reviews and rate the product on various aspects can be the best way to implement UGC.
Make sure to monitor and respond
Communication is a two-way process. So, while your consumers may be willing to write a review for a product they just bought, they'll soon lose interest if you don't bother to respond. This is even more crucial for negative reviews.
Positive reviews are definitely great for converting more, but negative reviews are your opportunities to better your product and services. On one hand, negative reviews give you a clear picture of the shortcomings of your product. On the other hand, by responding to negative reviews promptly and properly, you can showcase your reliability and professionalism.
Don't get scared to experiment
When it comes to UGC, experimentation can help you find the right mix. Combine more than one type of UGC and see how your audience is reacting to them.
Innovation and experimentation are the two crucial things when you are aiming at leveraging user-generated content. Offering interesting incentives for social shares can further help you generate massive brand awareness with minimal investment.
Last Words
User-Generated Content is great for saving cost, improving SEO and generating trust. However, many business owners get worried about the notion of negative reviews and comments. Here, one must understand that one or two minor negative reviews do not do much harm, as long as most other reviews of positive. Moreover, they give you the opportunity to address grievances and foster long-term consumer relation.