Last month Amazon, the global retail giant launched their Prime Now service in Singapore. Keeping in mind the fast-paced lifestyle and online shopping trends in Singapore, it is hardly an astonishing development. Thus, Amazon has set up a 100,000-sq. ft. facility in the city-state and is delivering everything, from grocery to appliances in just two hours to the five million consumers there.
But, is there more than what met the eye here?
What kind of implication this Amazon launch will have on local businesses? How is it going to impact Amazons expansion plans in Southeast Asia?
Will it give Amazon an edge over Alibaba in their epic battle for market share?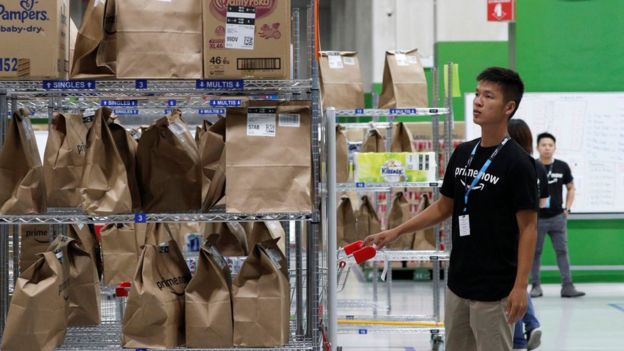 Source: BBC
Impact on Local Businesses
For quite sometimes now, the super-aggressive expansion strategies of Amazon have been taking fire from market watchers for driving small businesses out of profit and thus out of market.
Although, it is too soon to see the kind of impact Amazon Prime has in Singapore market, experts are speculating a nasty battle for market share.
The Singapore market (although small in size) is known for its high eCommerce adoption rate. The consumers here are busy and love the convenience of online shopping. Thus, many small and mid-size has started innovative eCommerce services. One such example is HonestBee. HonestBee customers generally place their orders for fresh fruits, vegetable, groceries etc online and the business collects the same from supermarkets and delivers on their doorsteps.
Although, HonestBee's founder, Joel Sng is highly optimistic about the growth potential, Amazon Prime with their fast delivery service, great infrastructure and deep pocket is sure to effect local eCommerce businesses adversely.
eCommerce traditionally being the 'last man standing' game, experts are predicting a number of consolidation where big businesses acquire the smaller ones in future.
Amazon's Southeast Asia Expansion Plan
Southeast Asia with over 600 million of smart phone friendly consumers is one of the most attractive eCommerce markets today. Unlike mature markets such as US or China, where eCommerce is highly saturated sector, Southeast Asian market is still in its formative stage. Keeping this in mind, a number of eCommerce players, regional as well as international has entered the Southeast Asian market.
Amazon in no different!
While the company always made their interest in the region clear, their delay in entering the market was creating speculations nonetheless.
With their foray in Singapore, Amazon's intentions of expanding to Southeast Asian market became pretty clear.
However, market conditions in Singapore and that of other Southeast Asian countries is hugely different. Not only eCommerce adoption rate is significantly higher in Singapore than any other Southeast Asian country, the overall eCommerce infrastructure is also way better in Singapore. For example, Singapore already has an established eCommerce payment mechanism, where as in most other Southeast Asian countries online payment is still looked at with suspicion and cash-on-delivery is the popular payment option.
Thus, to make their Southeast Asia expansion fruitful, Amazon will either have to wait for the market to mature or take the Alibaba way and play a crucial role in developing the eCommerce ecosystem in the region.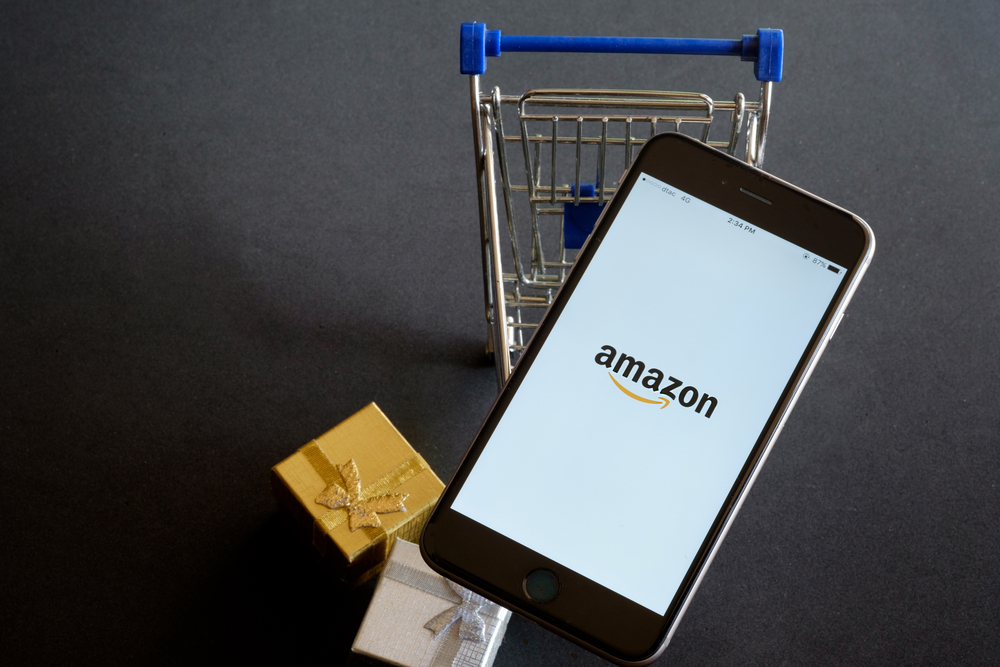 Amazon & Alibaba: What to Expect
Well, Alibaba has already entered Southeast Asia and with much success too! While the Chinese eCommerce player has entered the market by investing heavily in Lazada, an already successful home grown online retailer, Alibaba have been actively working on improving eCommerce ecosystem in the region by introducing their delivery service, Ali Express and online payment wallet AliPay.
Moreover, the recent appointment of Alibaba Founder, Jack Ma as Malaysia's digital economy adviser has strengthened Alibaba's position in the region. Although, Ma's proposed Digital Free-Trade Zone will cater to every eCommerce business in the region, it would not be unwise to expect Alibaba to leverage the platform heavily to secure greater market share.
In light of the fact that Alibaba has already made significant contribution towards developing the eCommerce ecosystem in Southeast Asia, one can safely say that it is not likely to take Amazon's competition lightly.
With Alibaba placed in a position of advantage, it is interesting to see how Amazon reacts and decide to compete.
No matter what the outcome it, it is safe to say that eCommerce scene in Southeast Asia is likely to get much hotter with Alibaba and Amazon fighting for market share.
Last Words
No matter what is the outcome, Amazon's foray into Southeast Asia has been a much waited for event for eCommerce experts. With Amazon finally entering Singapore with their Prime services, it is to be seen, how and when the eCommerce leader decides to expand to greater Southeast Asia.