Digital Media Surpasses Traditional Ones: What to Expect in E-Commerce Southeast Asia
The rise of digital media is pretty evident throughout the world. With Social media campaign, PPC advertisements and blogging on the forefront of marketing activities of most brands, the question arises, whether traditional media is obsolete or not?
In this age of digital expansion, this question comes accompanied with a more potent one, how the expansion of digital media will affect the e-commerce scenario throughout the world as well as in Southeast Asia?
Let's dive deep to find the answers!
After Two Decades, Cosmopolitan Thailand Goes Out of Print: Is Print Obsolete in Digital Age?
Cosmopolitan, the highly popular American women's magazine has stopped printing its Thailand edition last year. The magazine clearly stated rising publishing cost as well as increasing competition from digital magazines to be the reason for this abrupt decision. Another popular Thai magazine, Image also discontinued during this period, owing to high digital competition.
With these events in mind, question arises, is print losing out to the digital media in the region?
While there may not be a black and white answer to this question, in a country like Thailand where digital penetration is 42.7% of total population (in 2016) print is sure getting stiff competition in terms of reader retention. Combine the internet penetration with the fact that in 2016, 19.8 million people have smartphone ownership which is likely to grow to 27.5 million by 2021.
This means a Thai citizen can easily access several digital contents on the tip of his/her finger at free or minimal cost through his/her smart phone today! While the situation may be different for books, when it comes to lesser shelf life products such as magazines, this is definitely a bleak scenario.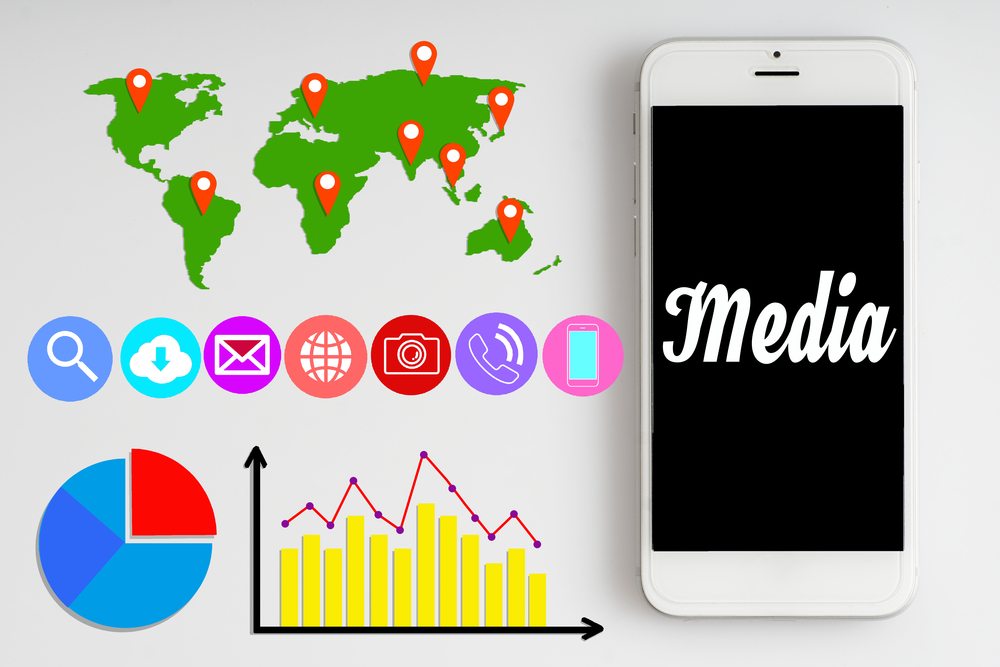 Digital Marketing Surpasses TV Marketing in World Stage 
Keeping in pace with the rising popularity of digital media, marketers are also flocking to the digital platforms for advertising their products and services. While this trend eats up the lion's share in advertising budgets, marketers all over the world are cutting short on traditional marketing channels to go where their customers are.
This trend is clearly visible in a study conducted by eMarketer in 2016, where it clearly shows digital media ad spending to be higher than traditional TV ad in US market. The study also predicts a steady rise in digital media ad spending till $113. 18 in 2020, while the TV ad spending would be limited to only $77.93.
So, how does this effects Southeast Asia? The Southeast Asia e-commerce is already on the tipping point where multiple online business models are being tested. With social commerce being considered one of the major e-commerce business models here, digital media marketing is going to be crucial for Southeast Asian market.
Southeast Asian countries such as Indonesia has 77.4% of the population visiting social media networks at least once a day. This number is likely to rise to 82.2% by 2018. Philippines is following with 74% users in 2015. This indicates increasing focus on digital marketing with special attention to social media marketing by brands in years to come.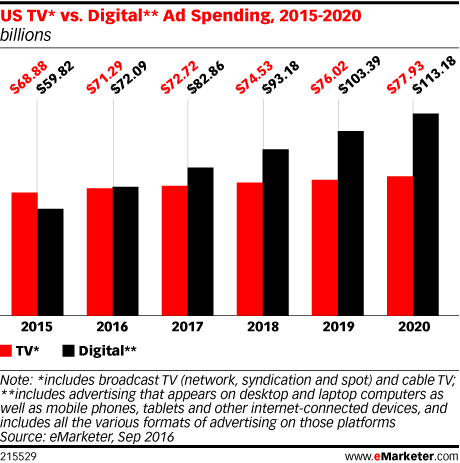 The Alibaba Vs Amazon face-off: Is it really happening?
Well Alibaba has already entered Southeast Asian market and 'rumor has it' Amazon is entering Singapore in 2017. While the two e-commerce giants have been each other's rivals in many ways, the potential face-off (if it at all happens) can shape the e-commerce market in this region.
With Lazada, Alibaba have introduced Ali Pay and Ant Financial in Southeast Asia, where most of the population prefers cash on delivery due to lack of credit cards. Whether this initiative can replace Cash on Delivery as the preferred payment method or not, time only can tell.
If rumors are to be believed, Amazon is entering the scene this year and with it, the e-commerce market can definitely expect some more shuffling off.
Round up for 2016
2016 was undoubtable an eventful year for e-commerce in Southeast Asia.
The year saw some causalities such as Singapore based RedMart which was acquired by Lazada, Philippines based iTruemart which got shut down, Moxy which merged with Indonesia based Bilna and reformed as Orami, an e-commerce platform solely focused on female clientele etc. Apart from these Thailand based Zalora was sold to Central Group too.
However, 2016 was not at all a bad year for overall e-commerce scenario!
The market shows exponential growth with more and more users being open to purchase from online platforms.
The payment scenario also started to change with payment options such as Line Pay and Apple Pay. Payment startups like Omise and DOKU have gained popularity too. Although, there is no Southeast Asian equivalent to PayPal just yet, with more and more startups as well as big players eyeing the e-commerce payment pie, 2017 may see some major action in this segment.
Last Words
It is no denying the fact that digital media is coming in the forefront of marketing activities throughout the world and Southeast Asia is no different. With high internet as well as smartphone penetration, this region is the going to be the heaven for digital marketers for years to come.
The e-commerce market in the region is constantly shifting and shaping with more than one business models in place. However, with Alibaba picking up speed and the potential Amazon entrance dominating the scene, it is predictable that more and more players will concentrate on niche markets and unique business models to survive and grow.