Social commerce is not a new phenomenon in Southeast Asia. With the highest social media penetration in the world, it is no wonder that small and medium businesses started setting up shop on social media pages, especially Facebook and Instagram.
The main reasons why sellers turned to social media for conducting their businesses are lost set cost (you just need an internet connection) and a wide pool of target audience.
However, one of the major characteristics of social commerce in Southeast Asia was online purchase and offline payment.
A typical social commerce transaction looks like the following:
Step 1: The customer browses the Facebook store and selects the products she wants to buy.
Step 2: She message the seller through Facebook Chat or Messenger app.
Step 3: The seller gives her bank account details.
Step 4: The customer makes the payment through ATM money transfer or direct deposit into the seller's bank account.
Step 5:  The customer sends the payment receipt to the seller.
Step 6: The seller ships the product.
Although the process is pretty lengthy, keeping in mind the skepticism around online payments in the region, this works best for most customers.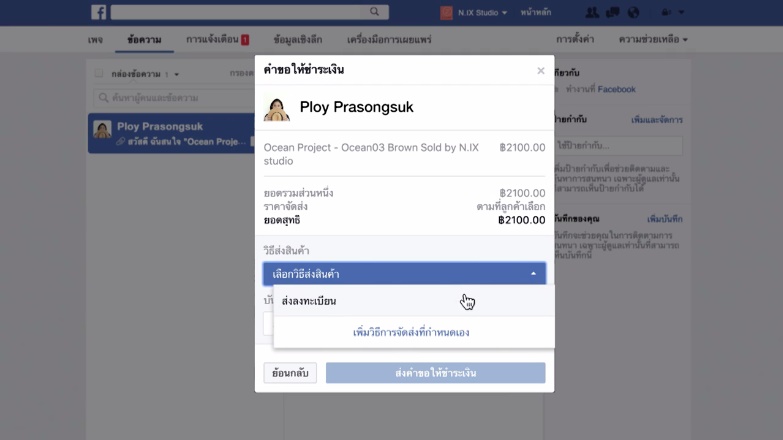 Source: Facebook
This scenario is about to be changed!
Facebook Payment- The Launch
In 2016, the largest social media player Facebook started testing their social commerce payment. The online payment is facilitated by Qwik, a product backed by 2C2P, a Southeast Asian fin-tech company. With Facebook Pay in place, customers can pay for any product without leaving the social media page at all.
Using Facebook payment feature, sellers can request payment from the customers. By clicking on the link, customers can make the payment with credit/debit card and online banking.
Facebook Payment- At Present
Recently, Facebook Payment was launched in Thailand, with an aim to help sellers close the sales faster than before and make more sales.
While the move was obviously expected, the implications of the same is manifold.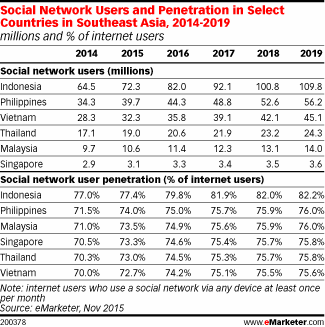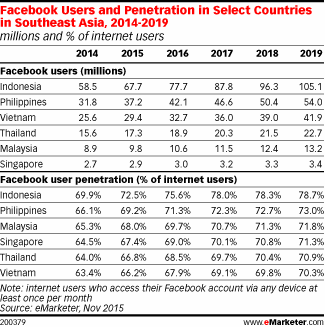 So, what implications Facebook Payment will have on Social Commerce?
Well, this is not the first time Facebook has stepped into the commerce game. Years ago, the social media giant has launched their peer to peer money transfer facility in US and later in UK too. In both the countries, acquiring new users was the focal point and making profit out of it took a back seat. With the Facebook Payment recently launched in Thailand, it is difficult to speculate the true intention of the company here.
However, market watchers are predicting some profound implications of Facebook payment on social commerce.
Social commerce is going to get bigger:
Well, social commerce in Southeast Asia is already big. With the ease of online payment added to it, it is going to become more mainstream.
While distrust and skepticism towards online payment is still there, Thailand is slowly embracing credit/debit cards as well as online transfer. Wide use of LinePay also shows that brand trust and familiarity plays crucial roles in making consumers comfortable.
With a proper way of receiving the payment right away, the sellers are to be drawn more towards social commerce.
Another great change that is expected in social commerce segment is more transparent return and refund policy. Previously, this area was the reason of concern for most buyers. With organised payment methods in place, sellers will be able to create and communication transparent return and refund policies, which in turn will definitely play its role in making social commerce mainstream.
Rise of small online retailers and C2C eCommerce:
Social commerce is a great option for small online retailers, as there is virtually no cost for setting up the business. A person can set up shop from anywhere and everywhere, with just an internet connection only.
The C2C eCommerce market with is pretty small in Thailand. With Facebook launching its online payment gateway, conducting C2C eCommerce became easier than ever.
While big businesses will continue to use Facebook as a platform of consumer engagement, small and even mid-size online retailers would jump in to leverage the social media platform to create fully functional social commerce stores.
Is eCommerce going to take a hit?  
Well, this is a question a lot of stakeholders are asking right now. With social commerce gaining more and more popularity, isn't it obvious that eCommerce is going to take a hit?
As per experts, not really!
The increased popularity of social commerce and Facebook payment feature is likely to make the consumer base more comfortable with online payment.
In a market like Thailand, where consumers are still getting used to credit/debit card usage, Facebook payment is likely to work towards making online payment more commonplace.
Last words
With their largest user base based in Southeast Asia, Facebook was always interested in the region. The launch of Facebook Payment is a clear proof of that. Whether Facebook uses the feature to gain more users or start monetizing the service aggressively, is something only future can tell.
But, there's no doubt about the fact that Facebook Payment is going to boost social commerce in Thailand.