Priceza Launched New Improved Mobile App in Indonesia: Aims At Offering Smoother User Experience
Indonesia, 15 March 2017 – Priceza, the leading shopping search engine of Southeast Asia, has launched their new and improved mobile app in Indonesia recently. The company has also launched a full-fledged offline advertising campaign to inform about and popularize the app.
Priceza is presently focusing on brand awareness with innovative offline advertisements. Partnering with Jakarta based start-up, Ubiklan. Priceza has started focused moving car advertisements targeting young adults in Indonesia. The main focus of this campaign is to generate awareness about the brand and help users save time and money by using the shopping search engine.

"Indonesia is a pre-dominantly mobile first country. As per our latest data, a major portion of our search engine traffic is coming through mobile devices. Thus, it is only but natural for us to focus on our mobile app. The Priceza App is the one stop shopping solution, offering price comparison on thousands of products at your fingertips", informed Vachara Nivataphand, Co-Founder and Chief Product Officer.
The new Priceza App for Indonesia is loaded with features and completely advertisement free. User experience being the first priority, the app is built to help one find any product, compare prices and also view coupons. The app is presently available for Android and iOS.
Using this app is very easy and anyone can use it to save time and hard earned money. One can download the Priceza App here. Once the app is downloaded, it has a simple three step price compare functionality; register with your Facebook account or email address, search the products you want to buy and compare prices to find the best deal.
Apart from the basic product search and price compare function, the app offer daily 'Hot Deal' notifications, so that you don't miss out on the big discounts. While searching for products you can save your favorite products with simple one click interface. The app also notifies you if there's any change in pricing for your saved products. Another interesting feature that is aimed at helping users make informed decisions is the 'Product Reviews'. Using this feature, real users can give reviews of a particular product and thus help other users make informed purchase choice. The 'Scan Barcode' feature lets you get prices of products without have to type the name.
In an effort to add more value to the users, the Priceza App awards points for various in-app activities. These points can be redeemed later to get free gifts.
"We aim at offering a smooth user experience and maximum value to our users. The Priceza App is designed and developed with our core value in mind i.e. creating a transparent e-commerce Eco-system in Southeast Asia. With this new Priceza App, Indonesian shoppers will enjoy a power packed shopping search engine with features to enhance their overall experience", informed Sirichai Tangpornsirikul, Senior Mobile Developer.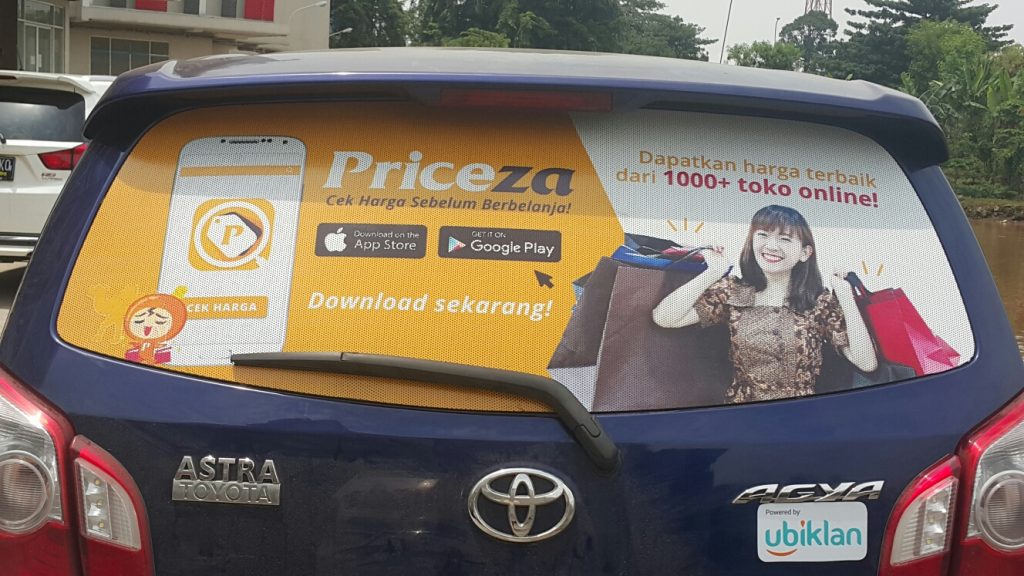 About Priceza.co.id
Priceza is the leading shopping search engine of Indonesia with advanced features for price comparison.
The name 'Priceza' is derived from two words 'Price' which means the price and 'Za' which is an abbreviation of the word 'Plaza'. The platform functions as a large mall with shops selling a variety of products where consumers can visit, compare price and make the purchase. Priceza can be described as a virtual Plaza that houses 5,000 shops both online and offline in Indonesia.
Priceza aims at helping consumers throughout Southeast Asia to make smart shopping decisions by becoming a one-stop shopping website.