The eCommerce landscape all over the world is dominated by a mighty few. While there are thousands of online retailers out there, companies like Amazon, Alibaba and eBay definitely rule the world of eCommerce. Comprehending their massive success is difficult, and achieving what they've achieved seems impossible. But, what made these companies what they are today? And more importantly, can you learn from these masters and employ their success mantra to boost your success?
Let's see!
Amazon
Amazon started their journey as an online book seller in 1990's. Despite its humble origin, Amazon today is the largest online retailer, selling practically everything from books to luxury goods. With a yearly revenue of more than $100 billion Amazon has an undisputed track record of innovation.
Here's some tips and tricks that you can take out of Amazon's book and implement in your business today!
Power of Personalization:
Amazon is a total rock-star when it comes to using the power of personalization. Their online store basically sells everything and anything.; so, the 'one size fits it all' approach would have never worked for them.
Being the innovation leader, they are, they customized their Home Page for each and every customer. As a result, when you log into your Amazon Home Page, not only you see a personalized branding, such as "<YourFirstName>'s Amazon", but also see personalized recommendations in your preferred product categories, based on your shopping and browsing history.
This preference based personalized recommendations work as the starting point of an intuitive shopping experience. Once the user hits the products pages, recommendations in the forms of 'Similar products' and 'Frequently Bought Together' are displayed to her.
This highly intuitive and personalized recommendations make the shopping experience much smoother for the customer, while helping the retailer cross-sell and up-sell.
Customer Reviews Generate Trust:
88% customers put as much faith in online review as a personal recommendation. And, Amazon leverage this fact to build trust and sell their products.
For every product that a customer purchase from Amazon, she can put up a review and a rating about the quality, delivery time etc. In fact, Amazon encourages posting reviews by letting customers choose a rating and writing a short feedback in the most user-friendly manner.
While many sellers worry about receiving negative reviews, Amazon keeps the review section highly transparent, by letting customers directly post feedback about the product. This user feedback generate confidence and in turn, help make more sale.
Alibaba
Alibaba is the leading eCommerce seller of China today. After securing a considerable market share in international eCommerce market, the company has recently ventured into Southeast Asia. Facilitating C2C, B2C and B2B eCommerce, while constantly expanding their footprint around the globe, Alibaba has proved to a worthy rival to Amazon.
Here are two valuable lesson one can learn from Alibaba.
Invest in eCommerce Ecosystem:
Closely follow Alibaba's growth history and you'll see how the eCommerce giant has systematically invested in digital media, logistics, payment and financial services, data management and cloud computing; in short, the entire eCommerce ecosystem.
While most businesses may consider eCommerce as a standalone online store, the truth is, you need the support of the entire ecosystem to succeed. This is why Alibaba group invested heavily in AliExpress, the eCommerce delivery service and AliPay, the online payment wallet.
Even when going cross border, Alibaba proved to be a staunch advocate of improving the eCommerce ecosystem as a whole. Alibaba Founder Jack Ma's contribution and involvement with the Electronic World Trade Platform which is being developed by the Malaysia Govt is a proof of that.
With Alibaba's track record of success, one can safely say that in today's competitive market, one must take into consideration and pay equal importance to all the components of eCommerce ecosystem, and not just selling.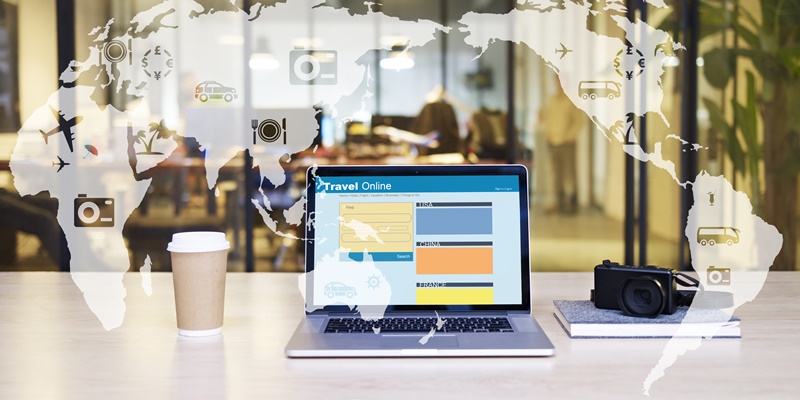 Cross Border is the Way to Go:
One of the biggest advantages of eCommerce is the absence of geographical barrier. And Alibaba utilized it to the hilt by taking their products overseas. By going cross border, Alibaba not only survived in the Chinese economy (which was not at all favorable for eCommerce), but also thrived.
While going cross border may seem like a giant leap, with a little support in the delivery fulfilment and payment area, even small-scale eCommerce sellers can successfully go online today.
eBay
Starting in journey in 1995, eBay was purely an online auctioning platform. With time the company introduced other innovative methods of sale such as Group Gift feature that gained immense popularity.
Here's the crucial lesson from eBay that you can help you grow your business.
Real-life Like Sales Model Works:
Today, C2C and marketplace B2C eCommerce model is pretty common. However, eBay was the first to create 'real-life like' sales structure and techniques that allowed users to sell their products by paying a fixed commission to the business. While this real-life marketplace model was disruptive when eBay first entered the market, today, this business model is highly relevant.
This is especially true in today's eCommerce climate of Southeast Asia. With C2C commerce gaining popularity through social media and messaging apps, real-life like sales model is definitely a viable business structure for eCommerce businesses.
No matter how small or big your eCommerce business is, you can implement these lessons from the masters to drive growth and achieve success!