How Millennials Are Shopping: The Driving Force Behind Southeast Asian E-Commerce
As per a study conducted in 2014, 1.8 Billion people are millennials among the 7 Billion world population. With Philippines and Vietnam being two of the top eight countries with major millennials populations, Southeast Asian economy and social life is highly influenced by millennials today. E-commerce market is no different!
With e-commerce market showcasing exponential growth in the region, millennials make up a major portion of online consumers. Thus, millennials shopping trends have been an intriguing subject for observation and discussion among e-commerce experts in Southeast Asia. While shopping trends of millennials is quite different than the earlier generations, they are considered as major influencers when it comes to online shopping in Southeast Asian market.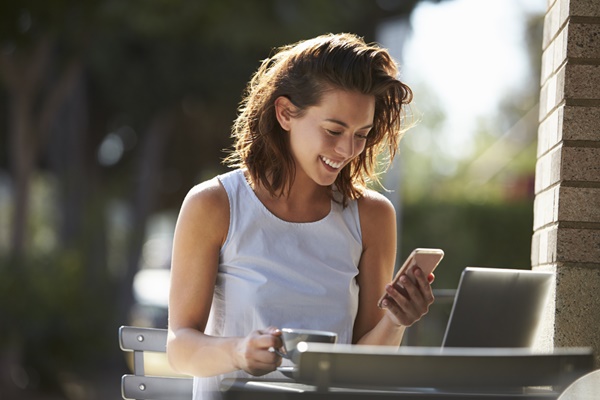 So, here are some of the key shopping trends of millennials in Southeast Asia.
1. Mobile First Attitude:
Southeast Asia has sky-high mobile penetration and millennials here are increasingly drawn towards smartphones and mobile technologies. The recent consumer data published by Priceza shows 63.27% of total shopping searches in Thailand are conducted through a mobile device; the number is even higher (70.92%) in Indonesia. This data reinforces the region's preference towards mobile devices.
For millennials, mobile devices like smartphones and tablets are the preferred (and often the sole) medium for online shopping. Thus, highly mobile optimized e-commerce site or mobile shopping apps are the need of the hour for the online shops in this region.
2. Social Media Plays a Vital Role in Making Shopping Decisions:
Social media, especially Facebook and Instagram enjoys the presence of a whopping number of millennials in Southeast Asia. But, it is not just a medium of networking anymore; millennials use social media to find, review and purchase products on regular basis. While mature e-commerce market is slowly embracing social commerce, the Southeast Asian millennials have already accepted it as one of the most popular online shopping option.
Thus, it is essential for brands and online retailers alike to maintain a strong social media presence in this region. While brand content is definitely important here, user generated contents, such as reviews of a product is likely to wield better results and more sales.
3. Millennials are highly sensitive to price:
Considering the increased purchasing power of the millennials, one might assume, they are less sensitive to price tags! However, the recent data points otherwise. In 2016, the shopping search engine Priceza has seen 245% growth in shopping sessions compared to that of 2015 in Southeast Asia. This displays the tendencies to search for products across several online shops and to compare pricing before making the final purchasing decision.
Although a growing economy and higher disposable income has previous led to lesser sensitivity to price tags, millennials are clearly refusing this trend. The convenience of online shopping, coupled with the availability of a single product on various online shops and more importantly, the easy access to all these shops on the finger tips may have led to this price sensitive trend.
Therefore, keeping a competitive pricing is crucial in order to lure the millennials in.
4. Millennials love festival shopping with big discounts:
Be it End of Season sales, Holiday sales or shopping festivals, millennials all around the world displays affinity towards making big purchases during these special occasions when most online retailers offer big discounts. As per the study conducted by Criteo in 2015, all established online shops in Southeast see increased number of visitors by 54% and more importantly sells 126% more goods on average around and during the Black Friday Holiday.
While this trend of festival shopping was a pretty trend in US for quite some time, Southeast Asian millennials are picking up pace. The emergence of Singles day sale, online shopping festivals such as FBO are clear indication of this fact.
5. More value towards overall shopping experience:
For a generation used to instant gratification, millennials all over the world tend to value the overall shopping experience. Southeast Asian millennials are no different. Thus, bridging the gap between offline and online shopping and creating a seamless user experience across channels is one of the most important aspects of e-commerce businesses today.
The rise of the Omnichannel commerce is the strongest proof here. With the major portion of online shoppers looking for a shopping experience that travels from online to offline or vice versa, it is high time for retailers to jump into the Omnichannel bandwagon.
6. Cross border shopping trends:
One vital trend in shopping behavior for millennials is cross border shopping. While the older generation may hesitate to order something from a foreign e-commerce site, millennials would purchase the product if it fits their requirement.
As per a study conducted on the shopping behaviors of Singapore millennials, 69% of all online shoppers have made cross border purchases, while 65% say they are comfortable purchasing products from online shops located in other countries.
Last Words
Millennials are undeniably the largest group of online shoppers in Southeast Asia. With increased access to internet and raising purchasing power, they are the driving force for Southeast Asian e-commerce boom. And thus, it is essential for any online store to study their shopping habits and optimize their websites accordingly.
Easy access to information, affinity towards making informed purchase decision, love for valued shopping experience and blurring geographical boundaries are some of the key pointers for millennials shopping trends in Southeast Asia today.