2017 was an exciting year for eCommerce industry across the world. Be it US, China or Thailand, every major eCommerce market has seen changes that are most likely to share the industry in 2018 and beyond. So, here are the important eCommerce highlights for 2017 and how to prepare for 2018.
US
2017 was significant for Amazon, the largest online retailer in US and Walmart, the largest brick and mortar retailer of the country. The year has seen both retailers taking the Omnichannel road and succeeding in doing so.
Amazon
Amazon.com was in limelight for many reasons in 2017. But, that didn't affect their sales growth at all. The US based online giant has reportedly captured 44% of all US eCommerce sales and 4% of total US retail sales.
Amazon took the Omnichannel route by opening their very first physical bookstore in March 2017. Within the year, the number of physical bookstores by Amazon rose to 13.
On August 28, 2017, Amazon ventured into food industry by acquiring Whole Foods in a $13.7 billion deal. While the acquisition generated controversies, especially with the food industry, Amazon seemed quite at ease. Immediately post acquisition, not only the eCommerce biggie started selling Whole Foods private-label products on Amazon.com, AmazonFresh Prime Pantry and Prime Now, they are also using the 465 Whole Foods stores boost their device sales.
Walmart
2015 was a dark time for Walmart. Despite being the go-to American super market, the company lost 28% of their value. In an effort to hold their ground and also to establish their footprint in the increasingly growing eCommerce industry, Walmart acquired the eCommerce start-up Jet.com in a $3 billion deal. With Jet.com's former CEO Marc Lore stewarding their eCommerce business, Walmart thus entered the eCommerce industry.
2017 was a really great year for Walmart. The company tactfully used their physical store network to create a fulfilling Omnichannel experience for customers. With offers such as free-two days shipping for orders more than $35 and pick-up discounts, Walmart has been recapturing market shares pretty aggressively.
Beyond standard eCommerce offerings, Walmart has stepped in the online grocery service in 2017. Within the year, the free service was made available in more than 1000 locations and the number likely to rise significantly in 2018.
Using eCommerce to reach out to customers who prefer to shop from home and utilizing their extensive physical store network to ensure fast fulfillment has been the winning strategy for Walmart in 2017.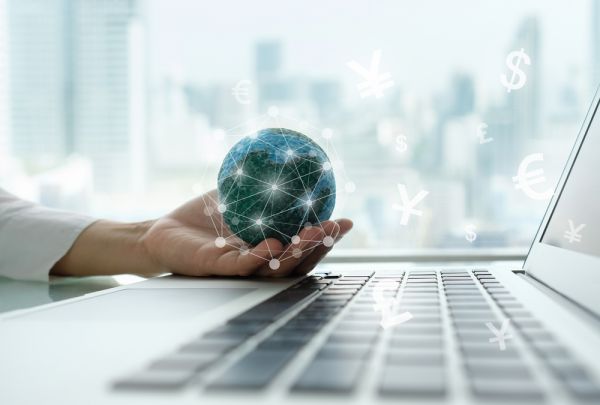 Asia
The last year has been equally eventful for Asian eCommerce industry too. Here the three major players Alibaba, JD.com and Tencent, all seem to have gone on an expansion drive and cross-border commerce. Let's take a look!
Alibaba
2017 was all about cross-border commerce for Alibaba. One of the major developments of Alibaba have definitely been their entering the Southeast Asian market.
In June 2017, Alibaba invested close to $1 billion in Southeast Asian eCommerce business Lazada to up their stakes from 51% to 83%. Alibaba initially invested $1 billion in Lazada in April 2016 and have seen amazing growth opportunities in the Southeast Asian market.
In another significant development, Alibaba signed a MoU with the Malaysian Govt to help develop Malaysia's Digital Free Trade Zone. This free trade zone which is a brain child of Alibaba CEO, Jack Ma will be linked to the China Cross-Border E-Commerce Comprehensive Pilot Zone and will facilitate cross border eCommerce between the two hubs. With this move Jack Ma has effectively solidified his position for cross-border eCommerce in Southeast Asia.
In 2017, Alibaba made significant efforts to strengthen their foothold in India too. Previously the company entered the Indian eCommerce market by investing in Snapdeal, which has been trailing Amazon and Flipcart in terms of market share for years now. In 2015, Alibaba made an investment of $575 million in Paytm, an online payment wallet. Since then the value of Paytm has grown three folds and in February 2017, Alibaba invested another $200 million in their newly launched eCommerce unit, Paytm Mall.
JD.com & Tencent
JD.com and Tencent has long been strategic partners in competing with Alibaba. Both the companies agreed to invest $259 million and $604 million respectively in Chinese retailer Vipshop. Known as an online discount retailer for brands, Vipshop is focuses mainly on fashion. Despite their lackluster public listing in 2012, Vipshop has shown a great financial performance in 2017. Thus, it is only but logical that, JD.com and Tencent who has been strategic alley against Alibaba for so long would be interested in the company.
JD.com has also strengthen their Southeast Asian footprint by investing $19 million in Southeast Asian online fashion brand Pomelo. In September 2017, the company also announced a $500 million investment in Southeast Asian market that'll create eCommerce and Fin-tech opportunity in Thailand.
Southeast Asia
Southeast Asian eCommerce market is far from being saturated. With more and more people opting for online retail in the region, Southeast Asia has become the eCommerce gold mine that every major player wants to venture into. Keeping this mind, 2017 was a pretty eventful year for the regions eCommerce market, especially for Thailand and Indonesia.
Thailand
Thailand has come up as one of the largest social commerce markets in the world in 2017. With almost 50% online shoppers having purchased something through social media, Thailand is the heaven for social commerce.
When it comes to market share, Lazada has been the premier player in the Thailand eCommerce scene for quite some time now. With Alibaba backing the eCommerce player, Lazada's influence grew significantly in the 2017.
2017 also saw two major offline players venturing into online. J.I.B and Central, both are prominent offline stores, and both decided to step into the eCommerce game in 2017. This showcases the ever-growing popularity of eCommerce in the country and the need for retailers to establish their online footprint.
Indonesia
In Indonesia, Lazada and Tokopedia were in the top two positions for eCommerce success in 2017. Interestingly both are heavily backed by Alibaba group. While, Alibaba upped their stake in Lazada from 51% to 83% in 2017, Tokopedia received an investment of $1.1 billion from Alibaba in the same year.
In the mobile shopping scene, one of the youngest players Shopee has been surprisingly consistent in 2017. Closing the year with higher search interest than Bukalapak, Shopee has been making significant contributions to mobile shopping events, sellers' communities and many other initiatives.
How to Prepare for 2018
Keeping in mind the highlights of 2017, here are a few tips to prepare for 2018.
Focus on social commerce
2018 is likely to see more rampant social media usages, and thus it is crucial for online retailer to focus on social media. While you can set up shop and start selling though social media, the social platforms must also be utilized for increasing customer engagement.
Work on customer retention
2018 is going to be even more competitive for eCommerce industry. Thus, customer retention is definitely going to be the key for success. Boosting your customer engagement, investing in loyalty programs etc can go a lot a way in improving your customer retention rate.
Go Omnichannel
2018 is going to be about Omnichannel. 2017 showed that eCommerce sales are often generated cross channel. For example, a customer may see a product in a physical store, look it up online through mobile phone and finally make the purchase online through desktop. This trend is likely to continue in 2018 and online retailers must have Omnichannel presence to capture more market share.