Priceza Organizes eCommerce Talk 4: Shares Tips on Increasing 10X Online Sales
Bangkok, 14th September, 2017: Priceza, the leading shopping search engine of Southeast Asia is all set to host the Priceza eCommerce Talk 4.
The knowledge sharing event is to be held on 28th September, Thursday in AIS D.C. at The Emporium Bangkok, Thailand from 2 pm to 5 pm.
Mr. Thanawat Malabuppha, Priceza CEO and Co-Founder and Mr. Vachara Nivataphand, Priceza CPO and Co-Founder will share their valuable advice on "Tips to increase 10X online sales for your business" during the event.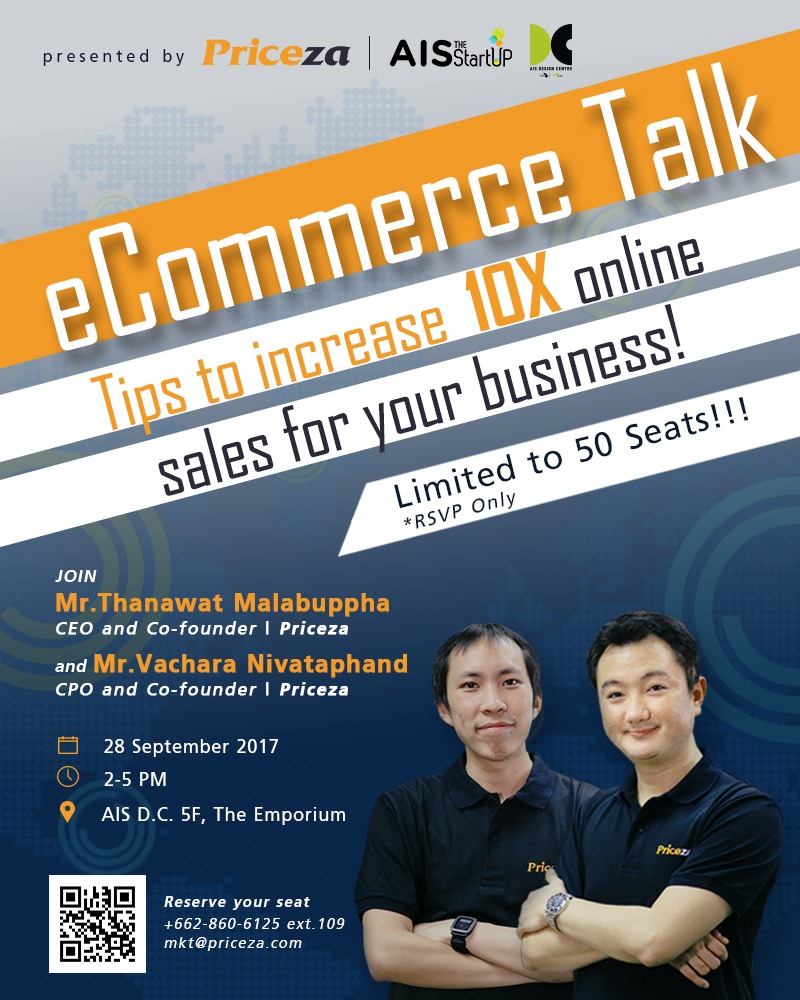 "The event is part of Priceza's initiative to build a knowledge sharing culture within the eCommerce ecosystem in Southeast Asia. From the very beginning, we have been keen on creating a transparent, and progressive eCommerce environment in not just Thailand, but also throughout Southeast Asia. This eCommerce talk is in line with that effort. Entrepreneurs and digital marketers can expect to gain in-depth knowledge about market trends in the Priceza eCommerce Talk 4", mentioned Mr. Thanawat Malabuppha.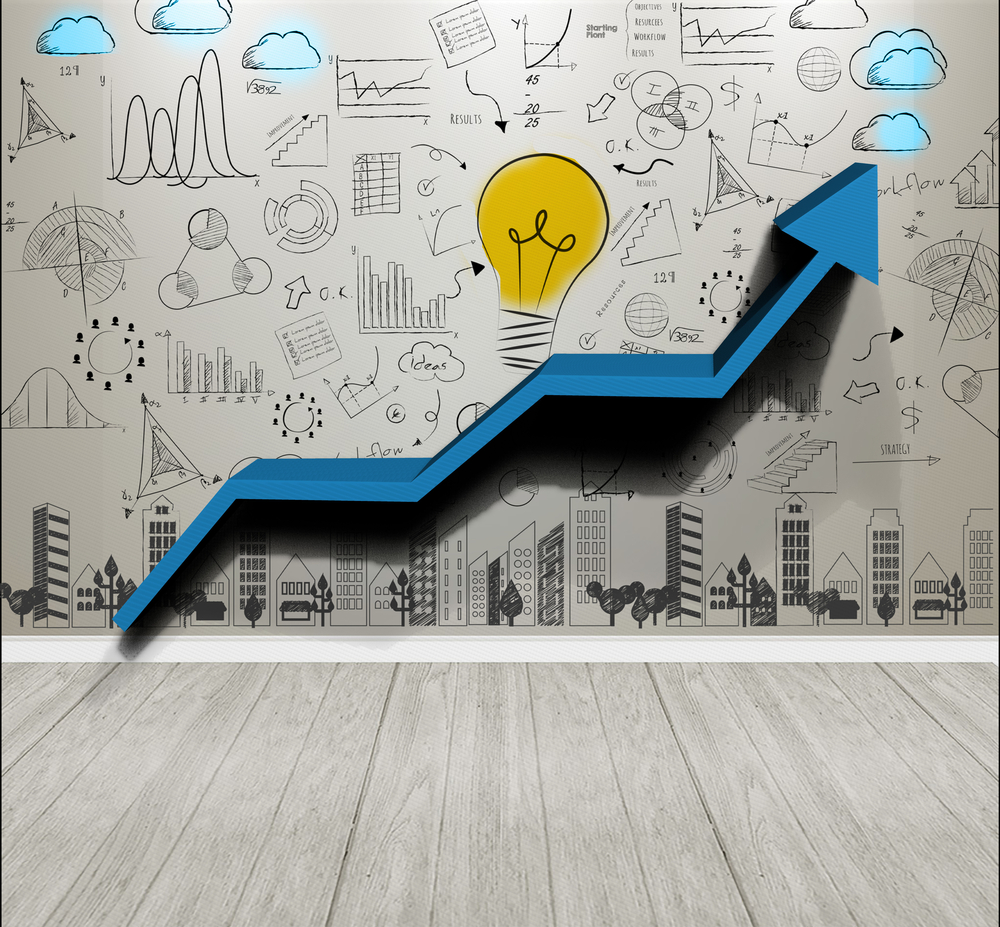 During the event:
Mr. Thanawat Malabuppha will be talking about his exciting journey with Priceza and the hands-on experience and deep knowledge he gained from it.
He'll also share the key eCommerce trends that are forthcoming. These trends will help entrepreneurs and marketers to solidify their marketing as well as customer acquisition strategies.
In the first half of the event, Mr. Thanawat Malabuppha will talk about practical ways of increasing online sales 10X.
He will be sharing expert advice and tips on how to achieve the 10X increase in sales for eCommerce businesses of any size.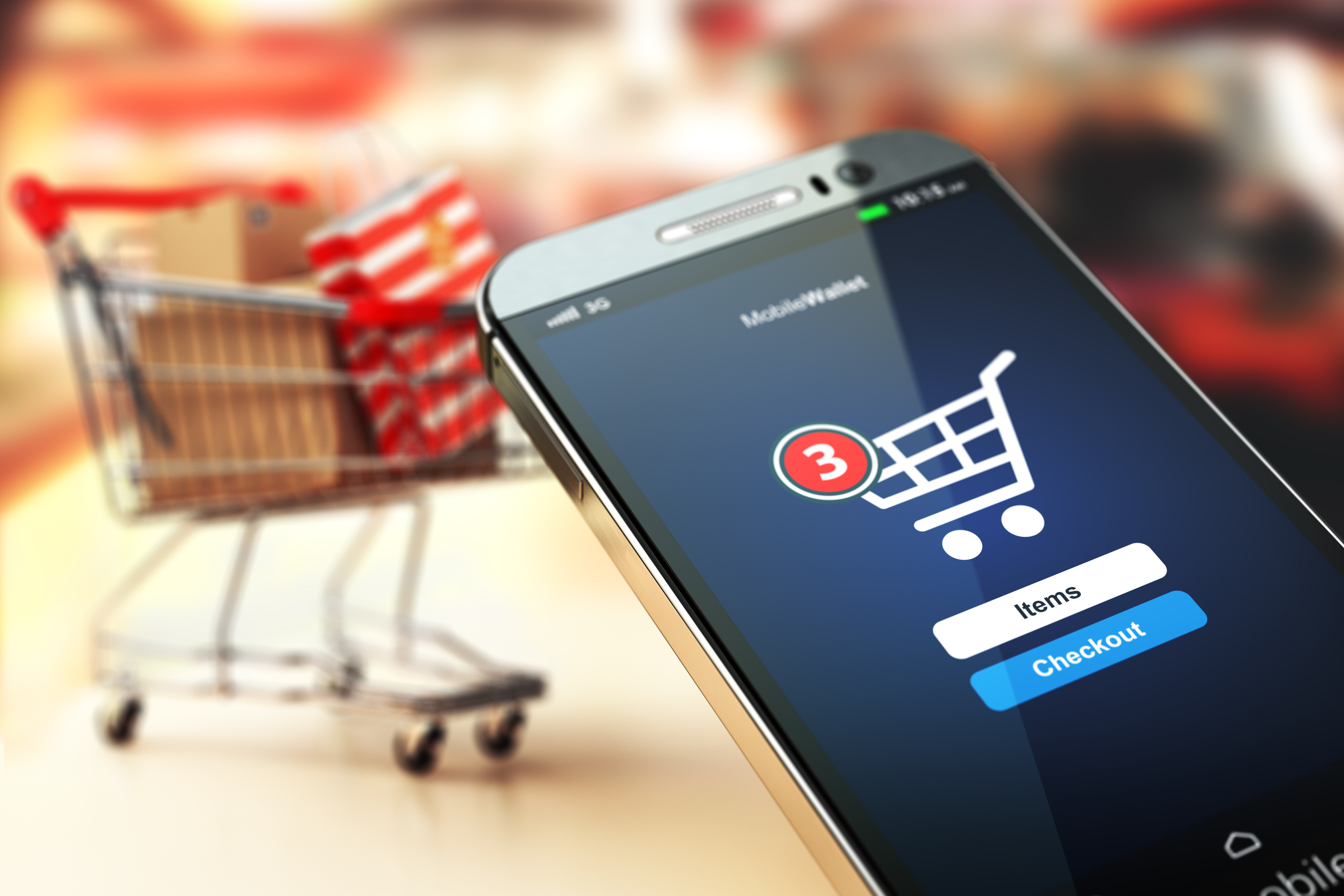 During the second half:
Mr. Vachara Nivataphand will talk about one of the crucial eCommerce topics, shopping cart abandonment.
He will be sharing his knowledge about what it is and what online sellers can do to reduce the shopping cart abandonment rate.
The event aims at offering practical solutions to online businesses by empowering them with in-depth knowledge about the vital issues that all eCommerce businesses are facing today, among which identifying the trends and curbing cart abandonment are crucial.
Like all Priceza eCommerce Talks, this knowledge sharing event is also having no registration fees. However, the seats are limited to 50 only.
Interested entrepreneurs and marketers can register for the event here or can email at mkt@priceza.com.
Registration can also be made by calling +662-860-6125 ext. 109.